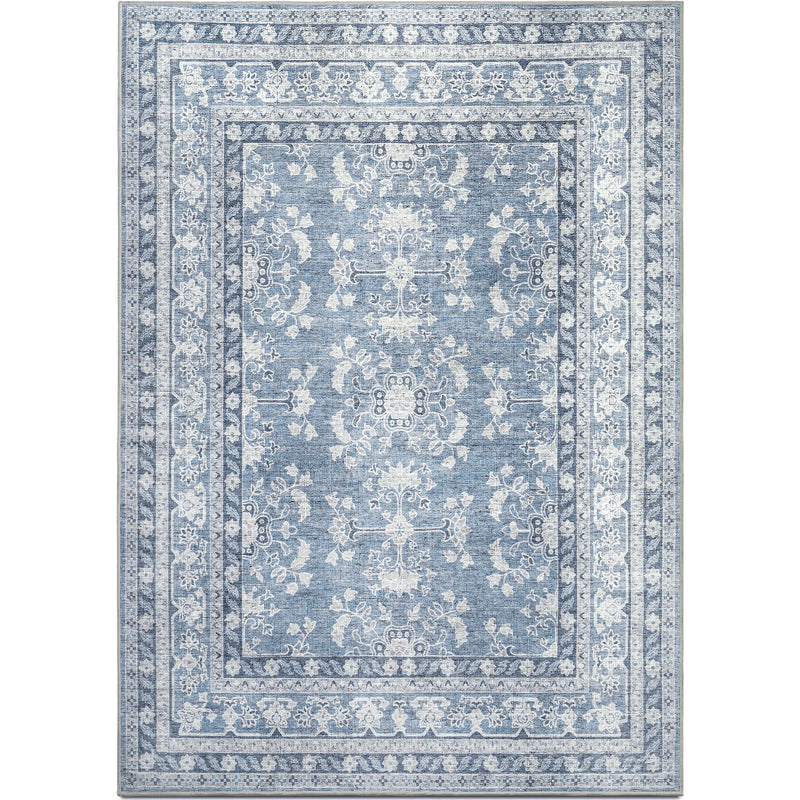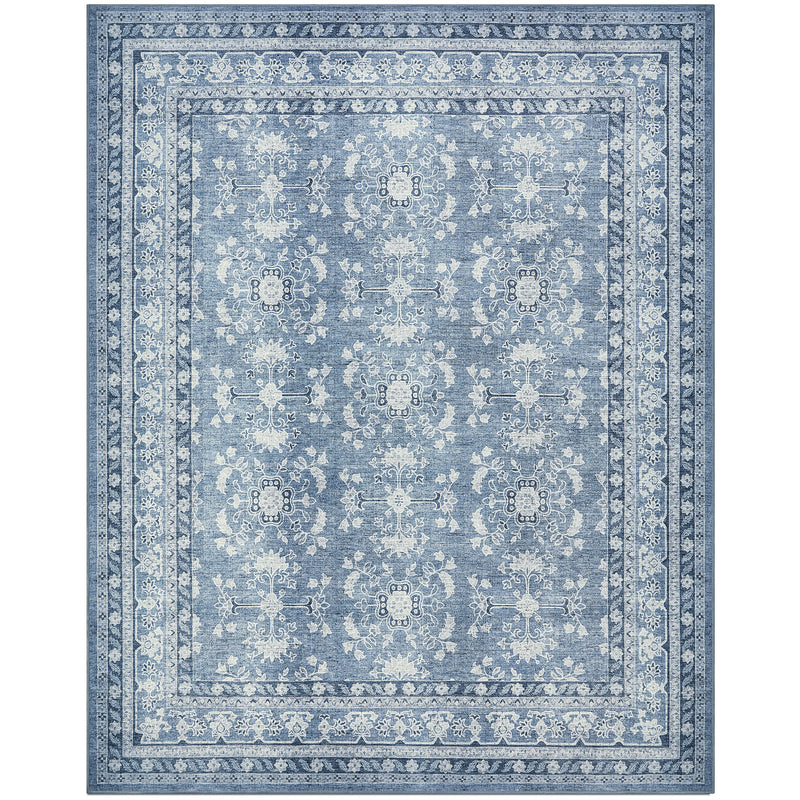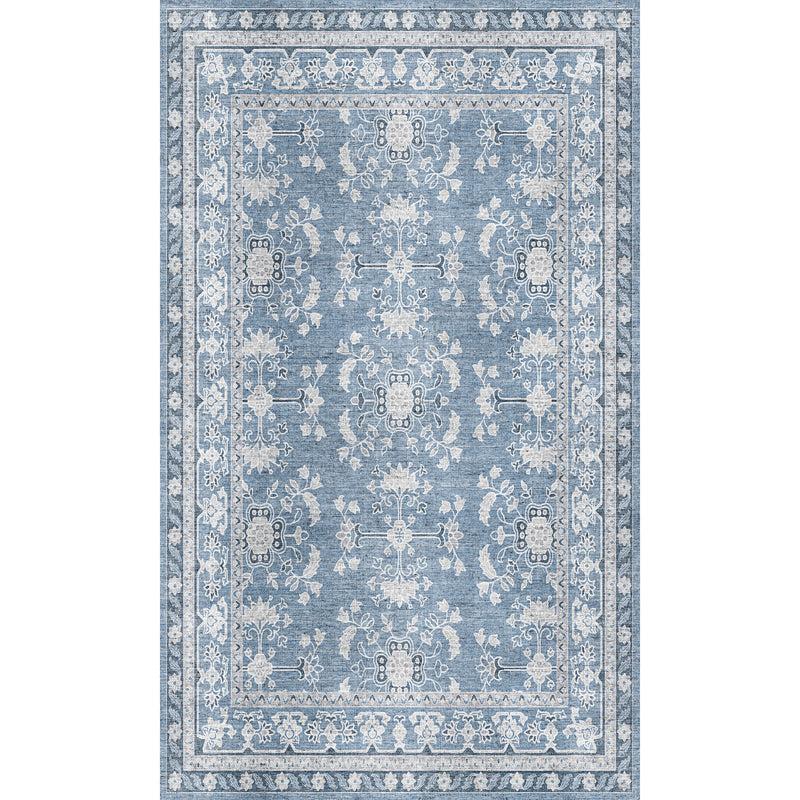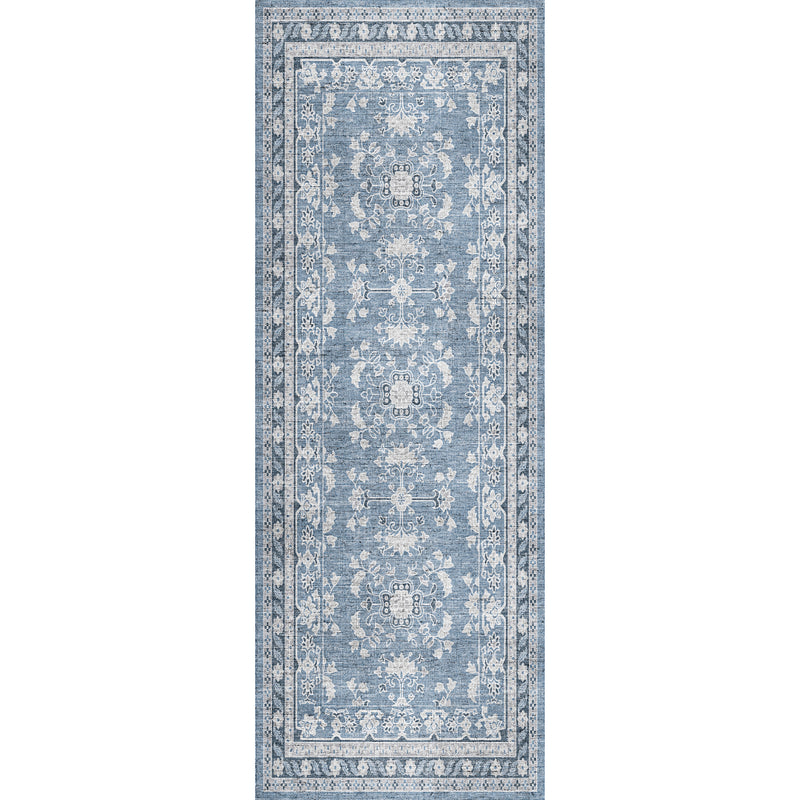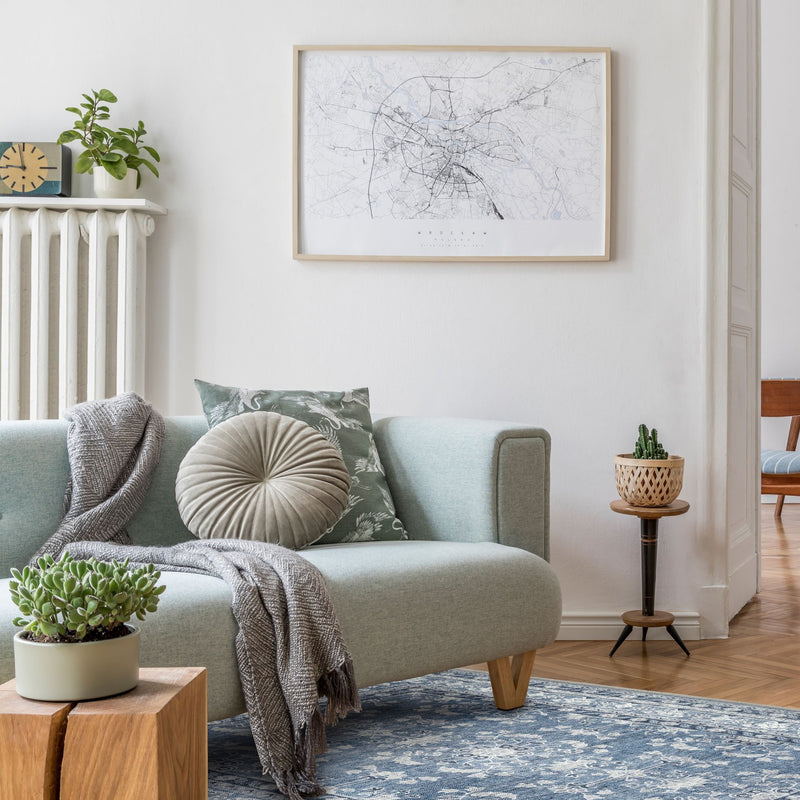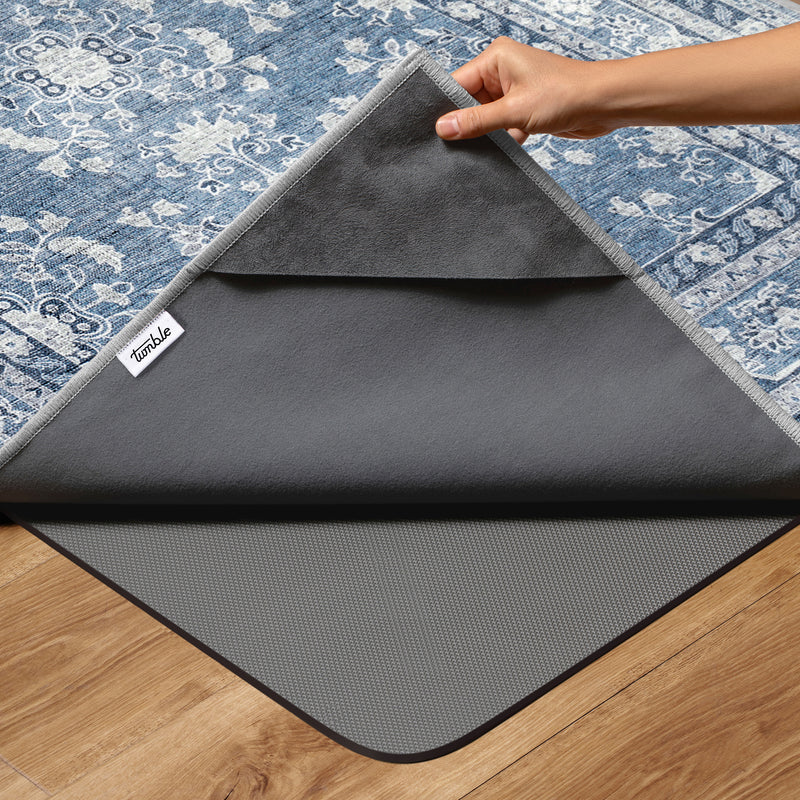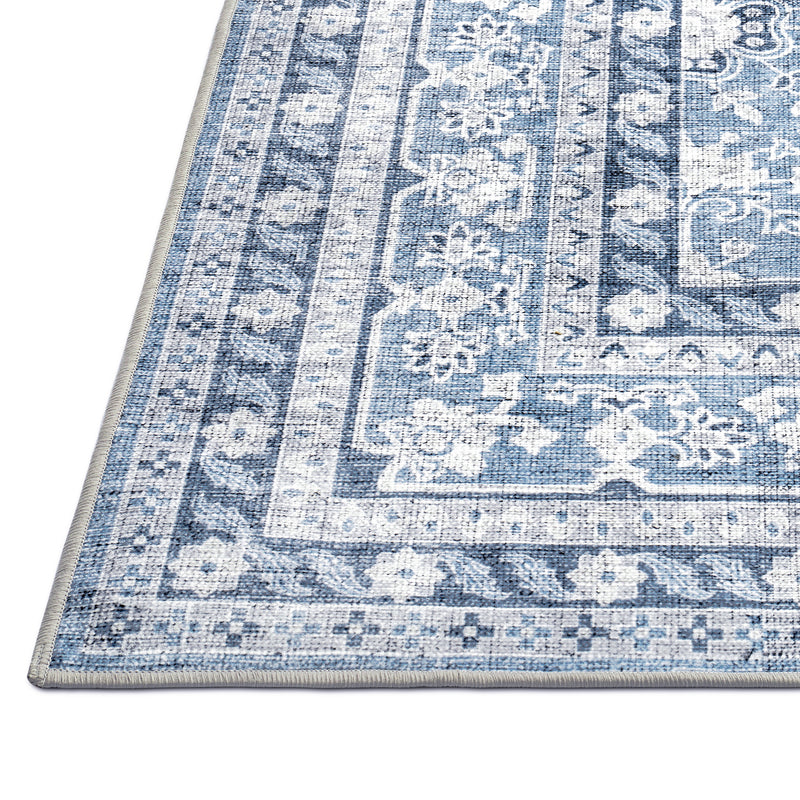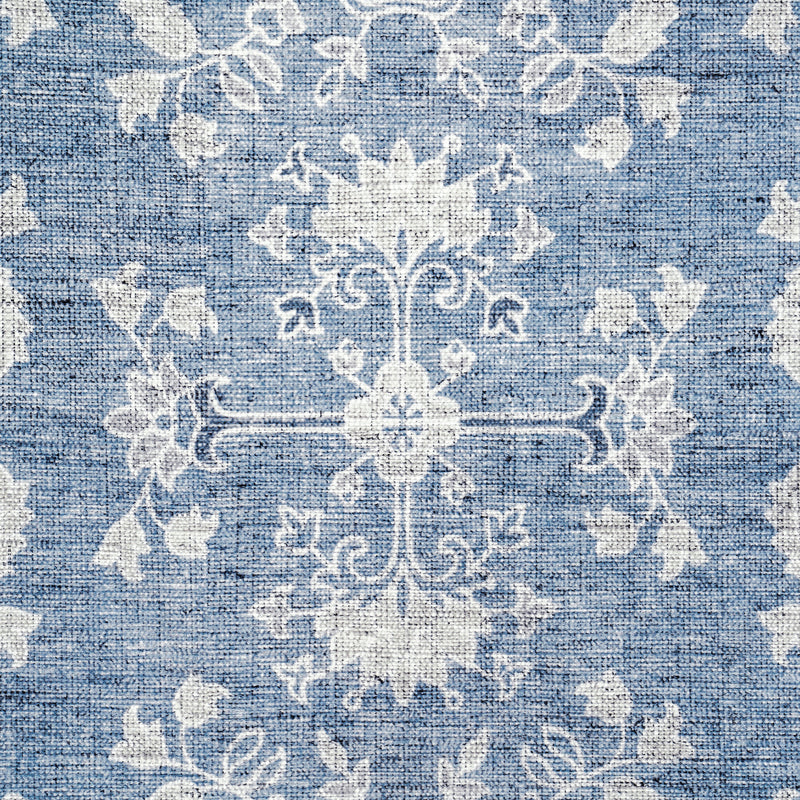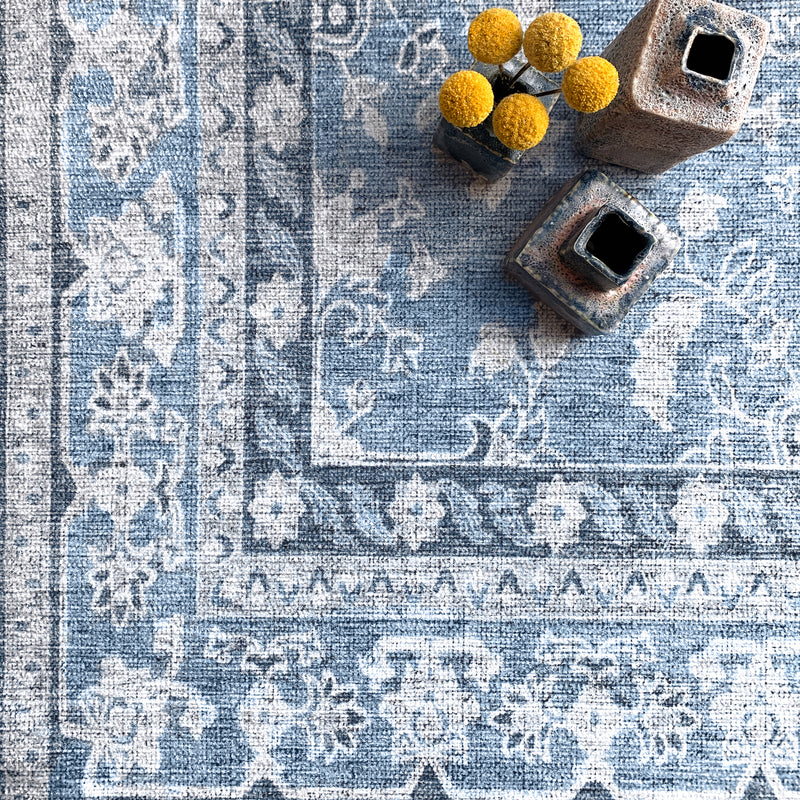 Tara - Blue/Grey
Click to scroll to reviews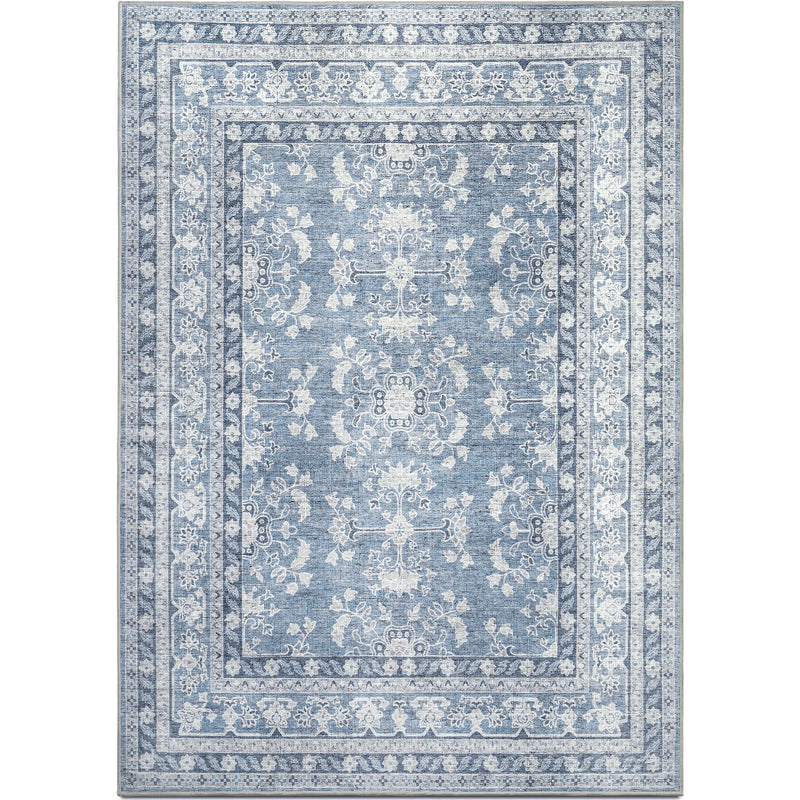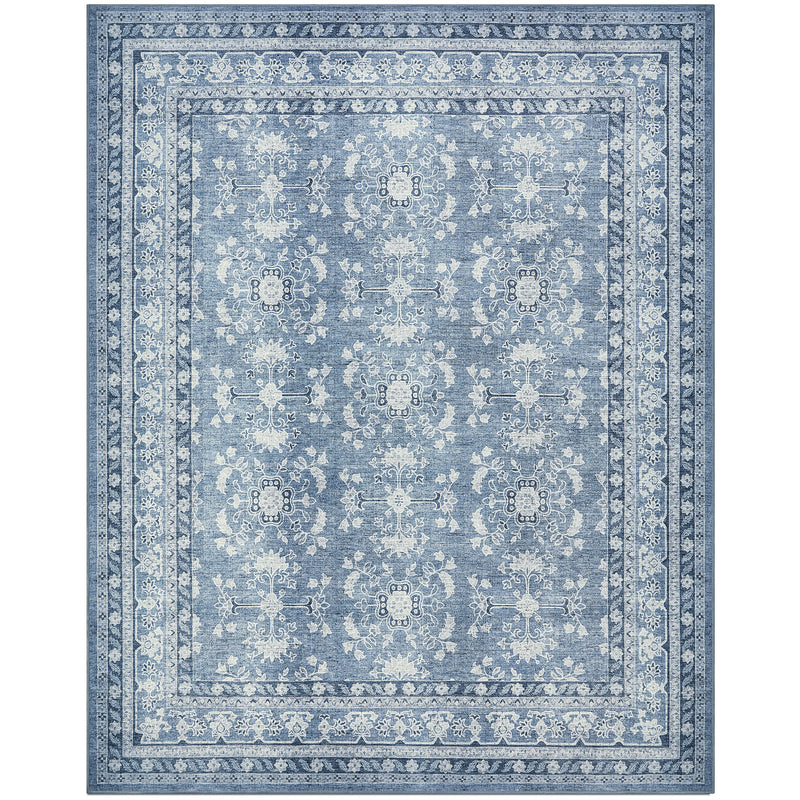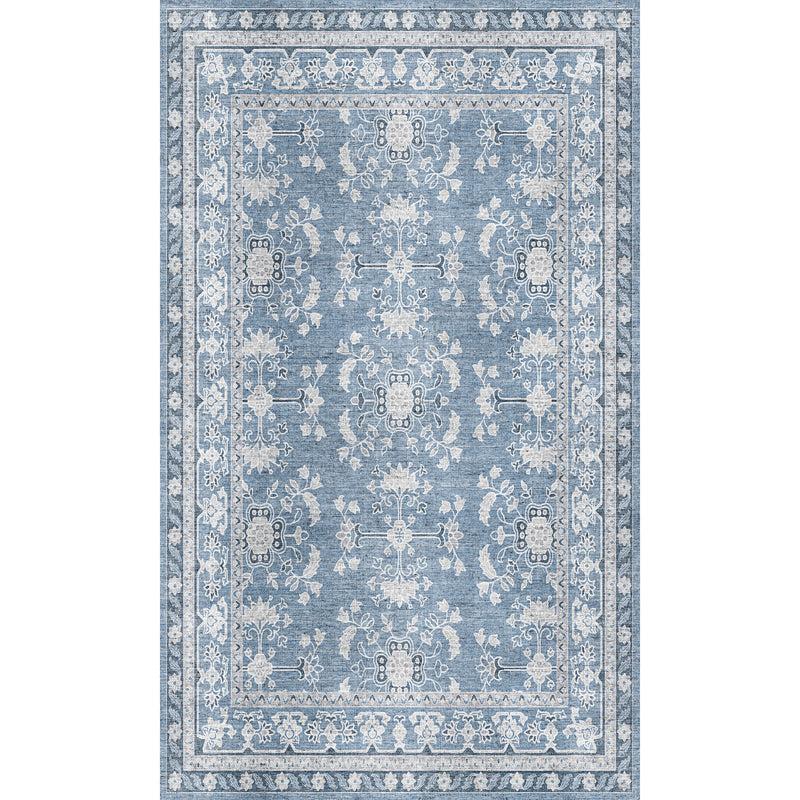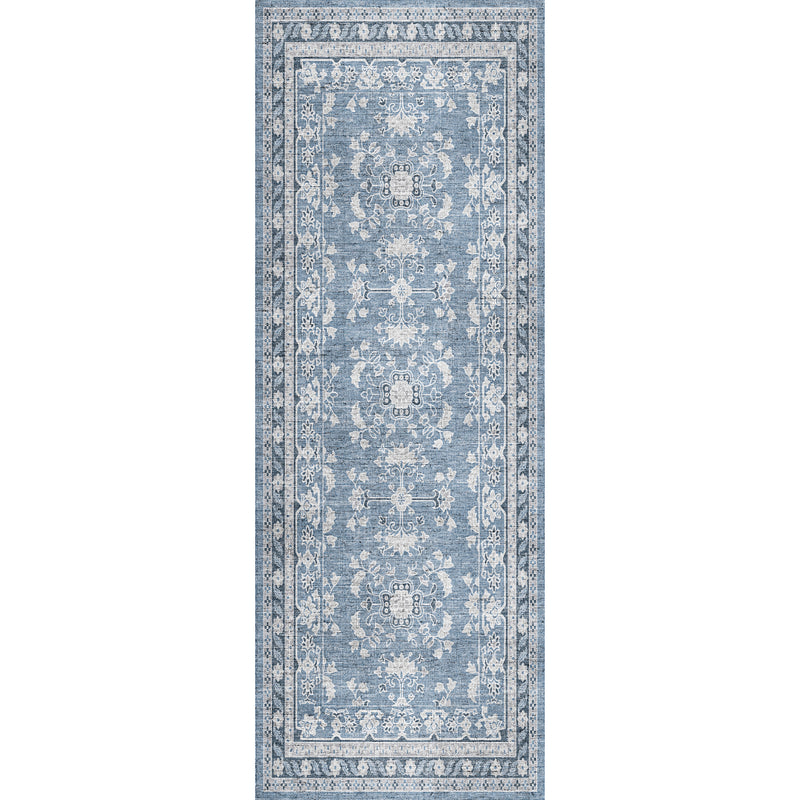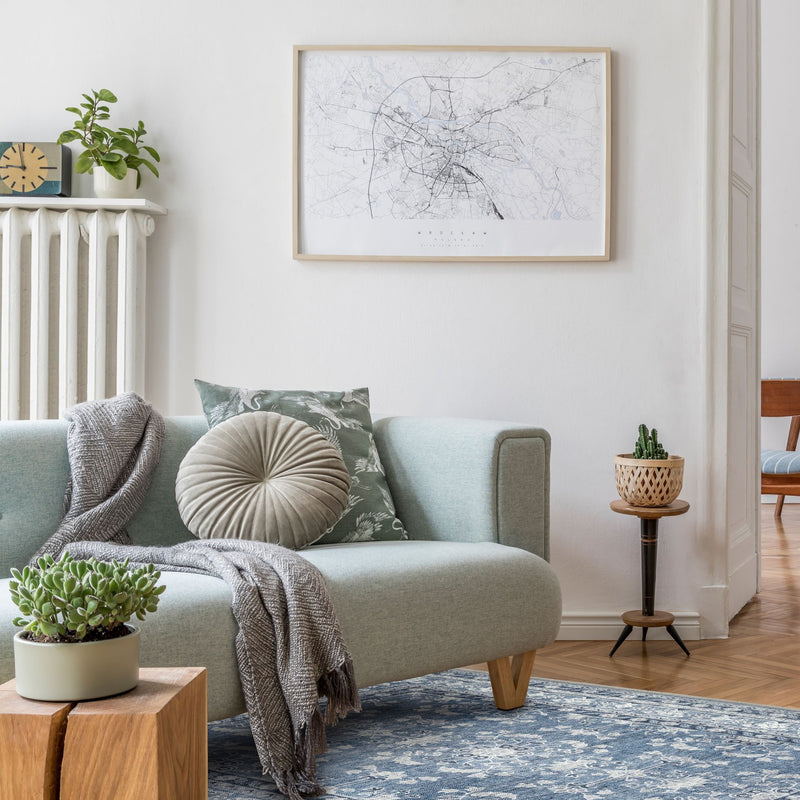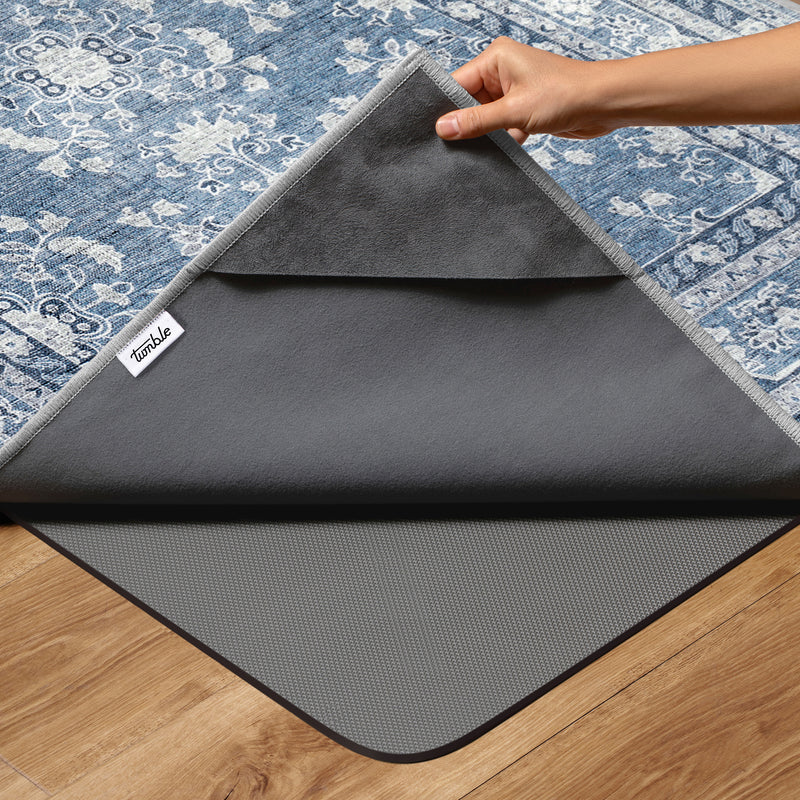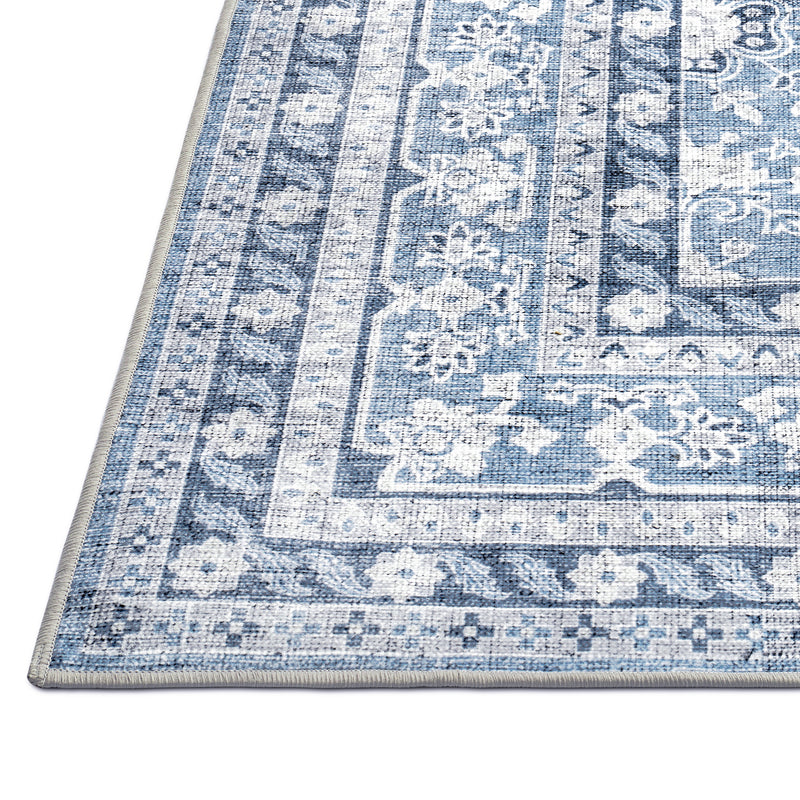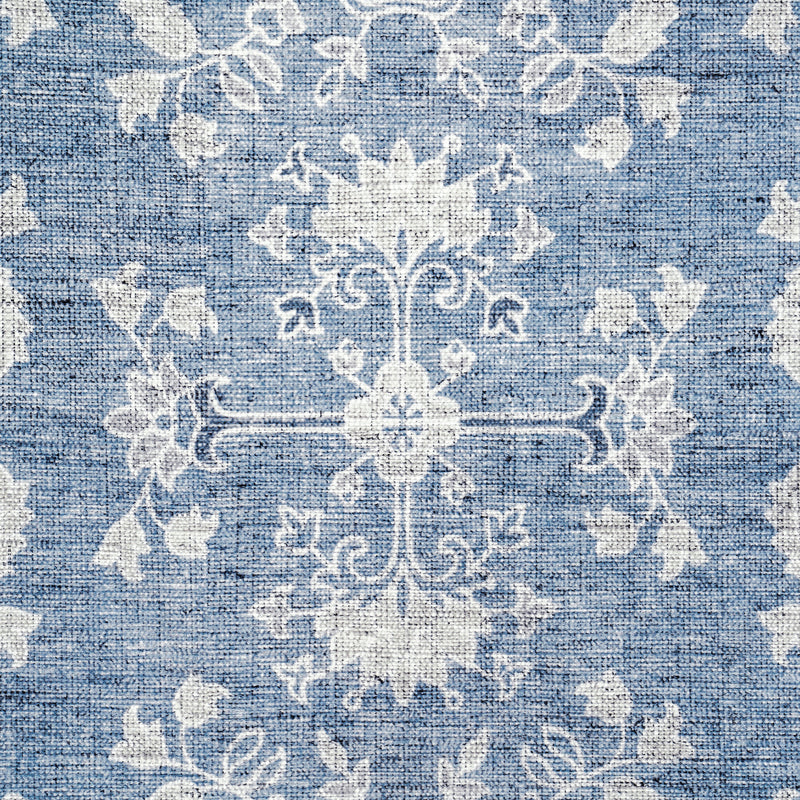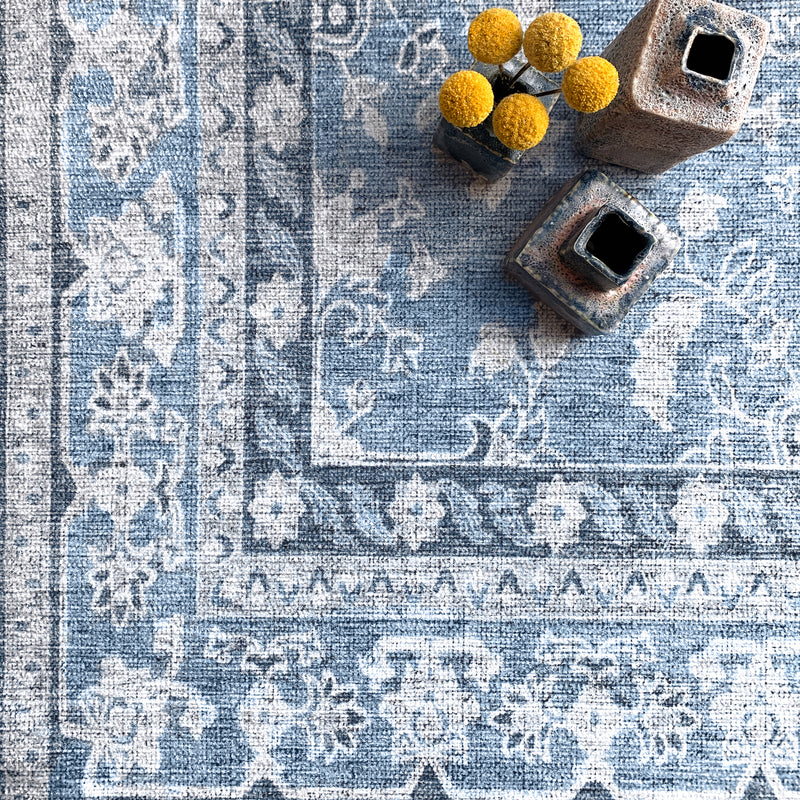 FAQs
All available sizes are shown on our website. We are always working on expanding our assortment to include new sizes. While we don't have visibility into the exact launch dates, you can check the website periodically. Please sign up for our newsletter at the bottom of this page to stay current on new design and size releases!
Yes! Tumble rugs do not use 'Velcro' or any other fastening materials to connect the rug to the rug pad. When desired, the rug can easily be removed from the pad, washed, and placed right back.
Our intention is to accurately depict the true color in all our online photos; however, some colors may slightly vary across different pictures. The product photos (on white background) will most accurately reflect the rug's true colors. The "View it in your room" (augmented reality) and Lifestyle photos (including Social Media) should not be used for assessing colors.
Yes, if you are an existing Tumble customer you can order additional rugs for use with your Tumble Rug Pad. In order to do so, please email us at [email protected] with your rug selection.
Our rugs are coated with a water-based solution that is commonly used in medical and outdoor clothing. This coating helps separate oils, stains, or liquids from the fabric, preventing any absorption.
We pride ourselves on our high standards and rigorous testing. Firstly, our rugs are OEKO-TEX certified! In addition, our rugs and pads are tested in accordance with US safety standards and California's Prop 65 at a CPSC (Consumer Product Safety Commission) approved, independently accredited testing laboratory. Our rugs and pads have been tested to meet or exceed the US safety standards for the following chemicals: PFCs (including PFOA and PFOS, which are found in waterproof coatings), VOCs, BPAs, common heavy metals such as Lead & Cadmium, Phthalates, Formaldehyde, Formamide, and Dichloromethane (found in other washable rugs).
The spillproof effect will begin to diminish after washing, however this will vary based on multiple factors (e.g., detergent, wash cycle, humidity etc.) The spillproof coating is meant to serve as a "first line of defense", however the rug can always be washed to remove spills and stains.
Yes, you can vacuum your Tumble on the lowest setting (without use of a beater brush). Avoid vacuuming the sewn edges of the rug.
We don't recommend using autonomous robot vacuums as they've been known to damage the rug's edges.
Still have questions? See our full FAQs.
Reviews
Total 5 star reviews: 58
Total 4 star reviews: 1
Total 3 star reviews: 2
Total 2 star reviews: 0
Total 1 star reviews: 0
97%
would recommend this product
Love the carpet hate the mat

Love the carpet. Colors are beautiful. Very well made. Pulls the room together well.. was a gift for my daughter and she absolutely loves it. That being said the mat was a complete pain in the rear end putting it together like a puzzle was very difficult… is 8 x 10 and had to go under Furniture. We kept having to adjust it every time you adjust it the parts would pull apart, took us an hour at least. Should have taken 10 minutes . By the end both of us were sweating and frustrated. Plus's the puzzles purse stick up at the edges and you have to keep walking on them the flatten them I have no idea why it has to come in 12 pieces. I'm guessing easier for shipping? It was definitely not easy to put together in this room. We had to keep repeating the process of pt

Utting it together, every time he wanted to move it even a quarter of an inch it would fall apart , I feel it be much better if it was just had one big mat and the you put it on the floor and TaDa it's done. It was such a hassle, I told my daughter when she goes to pull up the carpet call me over to her apartment and I'll help her so we can keep that mat together. Anyway, other than that part of us love the carpet and it looks beautiful in the room. Next time I'd buy just the carpet and get a mat somewhere else. 👍🏼❤️ Again the carpet is perfect and looks fantastic 👍🏼👍🏼

Awesome

I have used this rug(8x10) for over 6 months now in my living room with high foot traffic. I have a dog, so it was very important for me to get a washable rug, and this rug is just awesome. First, it looks great. Second it was easy to wash in the washing machine and it came out back as new. Third I have regularly used roomba on the rug and have had no issues so far. Highly recommended.

Love Tumble Rugs

Overall Beautiful. Great quality. Lovely design. The 3rd day and my dog already puked on it. I was so mad but it wiped right off. So easy to clean and didn't leave absolutely any stain. Like WOW! Highly recommend. My Husky definitely approves. She thinks it's her rug!

Beautiful!!!

I love this rug!!! It brightened up my space SO much, which is what I was going for. The wrinkles haven't really relaxed but they aren't too noticeable.

Love it!

I am so pleased with this purchase. I spent a lot of money on a competitors rug and the edges kept curling up. My Tumble rug was easy to assemble and I love the rug pad! It looked beautiful and lays flat. I will definitely be purchasing more for around my home.
Reviews Loaded
Reviews Added
---
You May Also Like
Petra - Navy
Hayden - Indigo/Brick