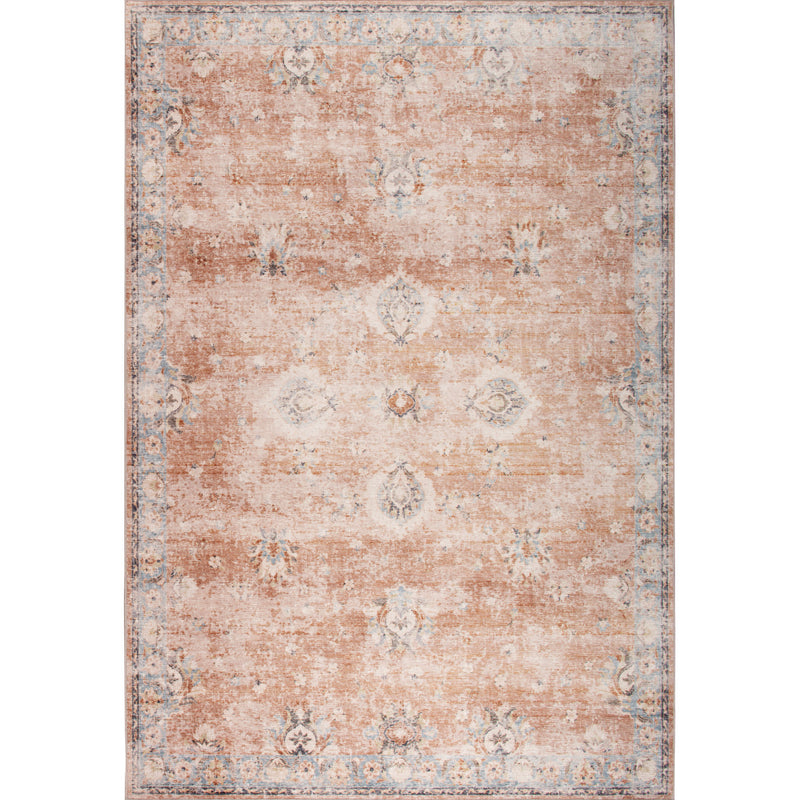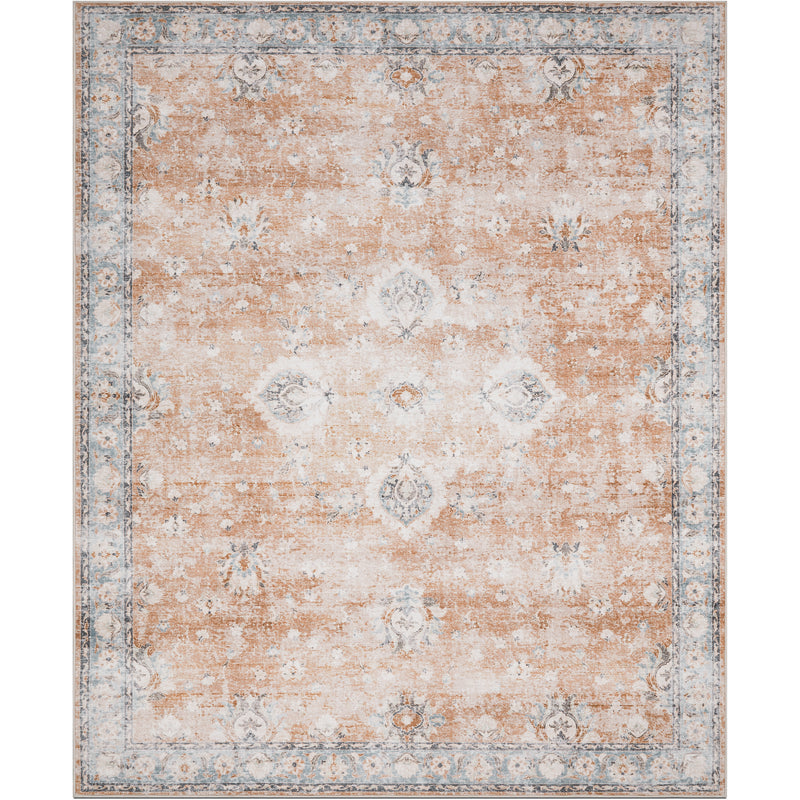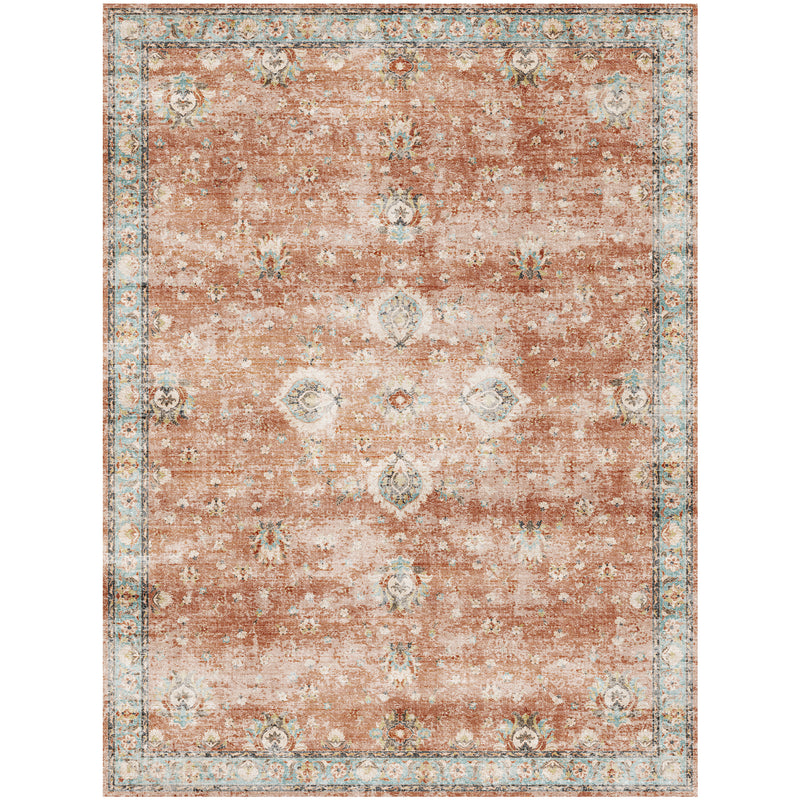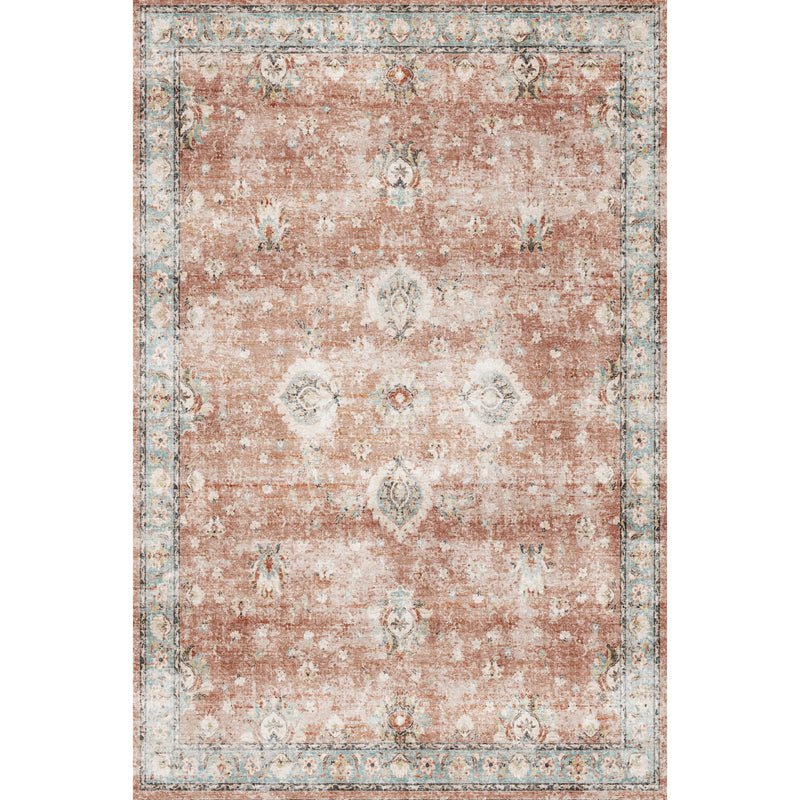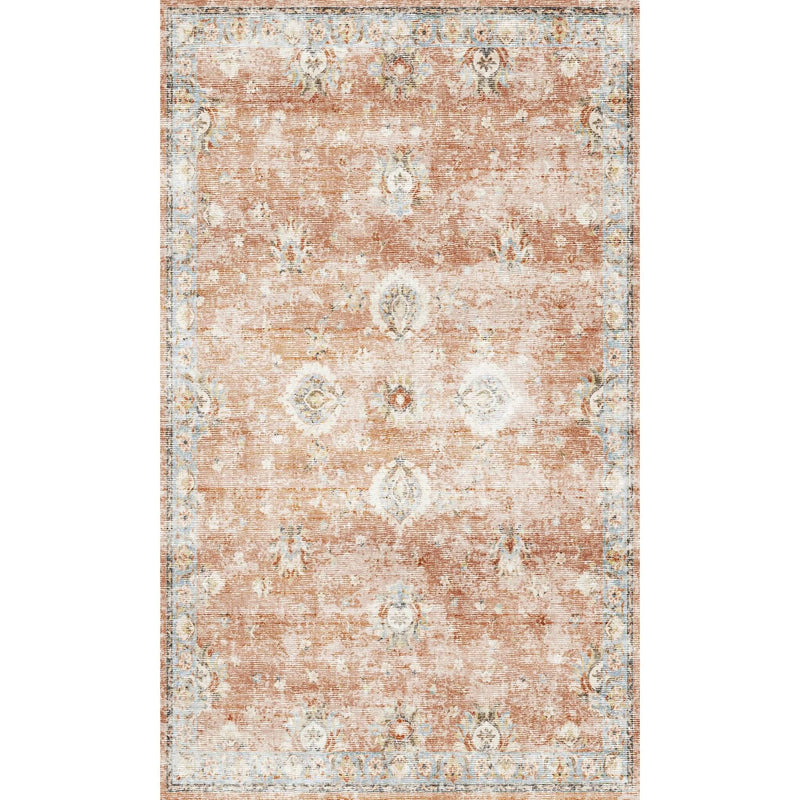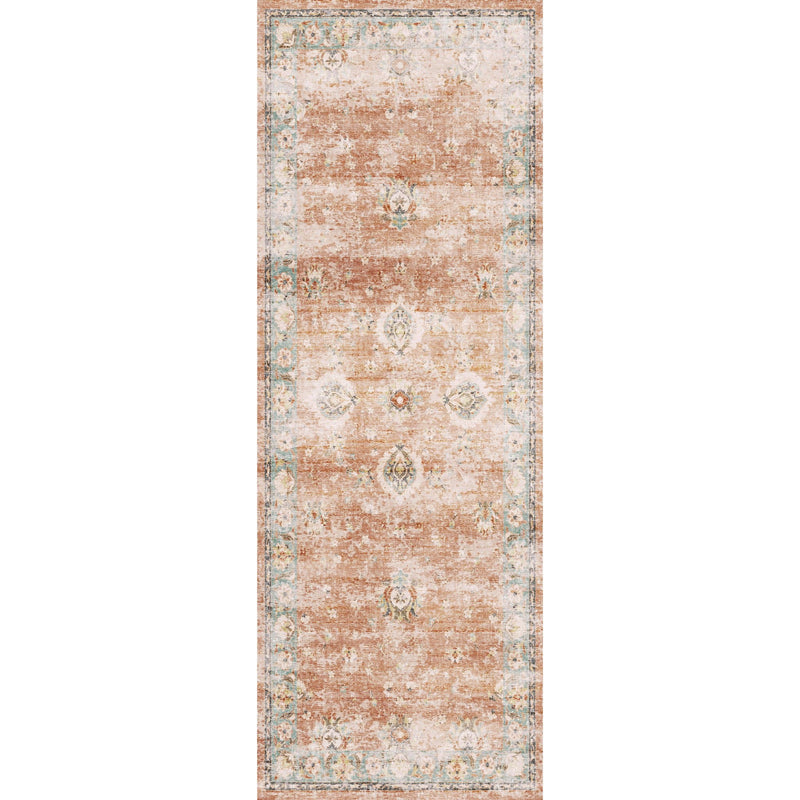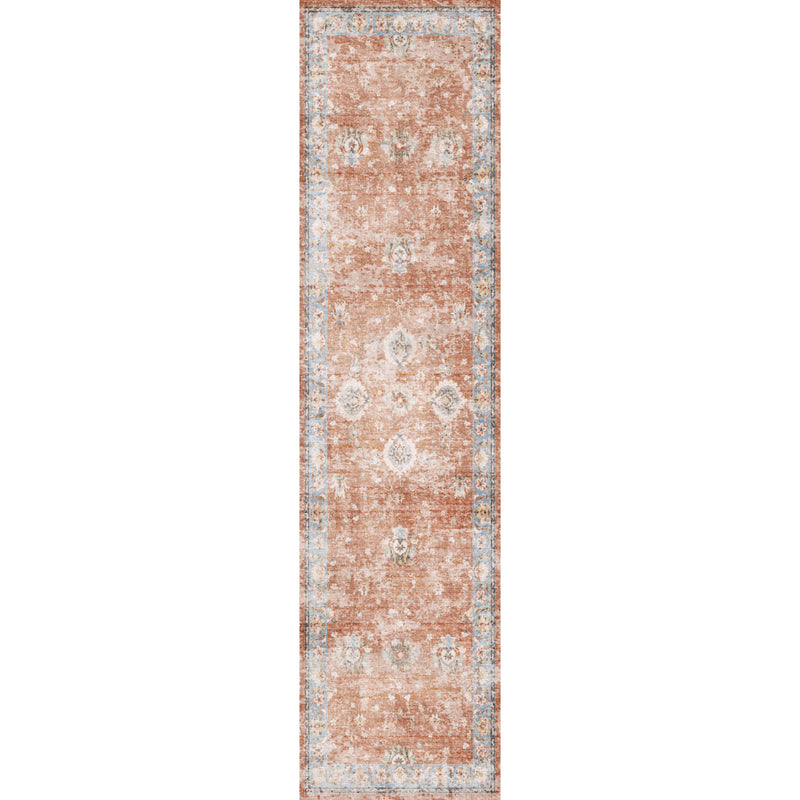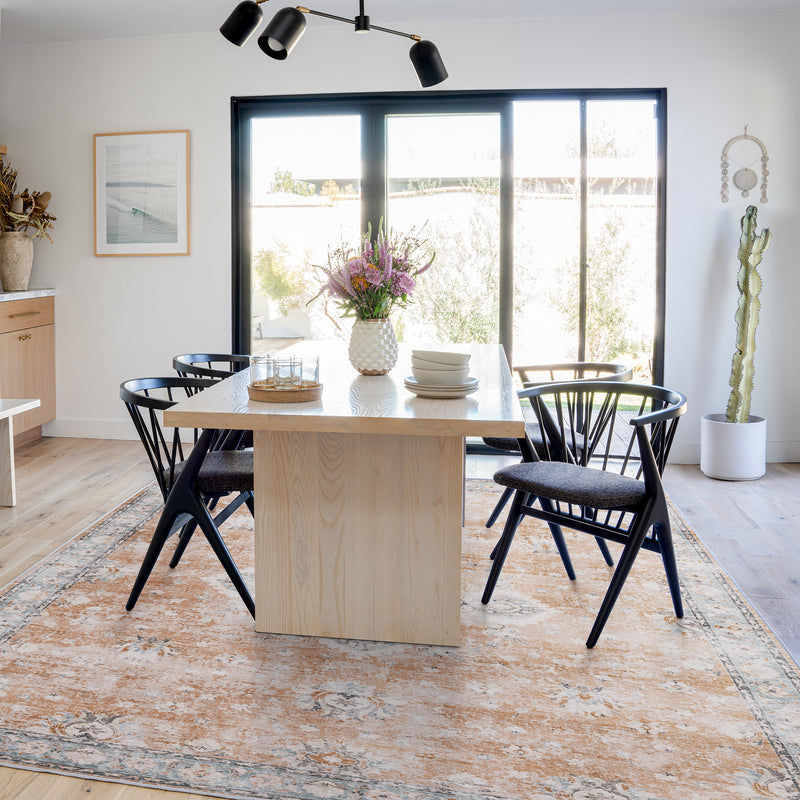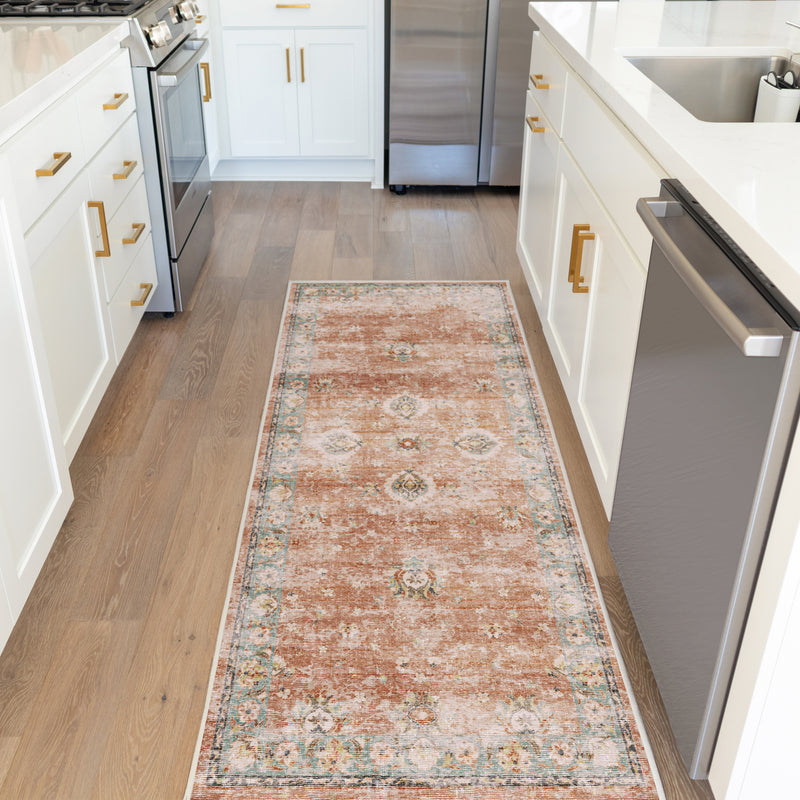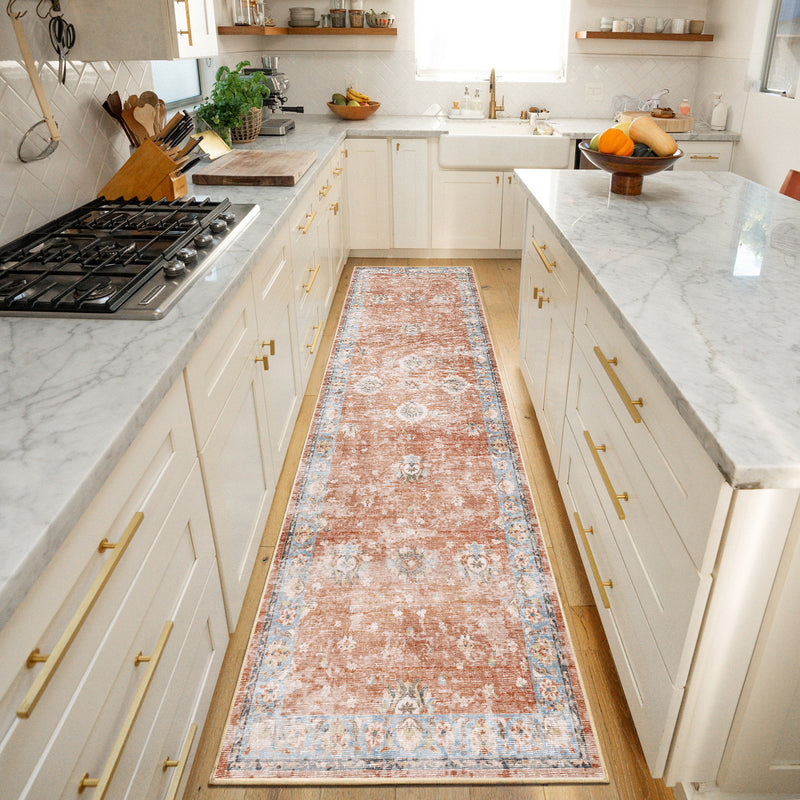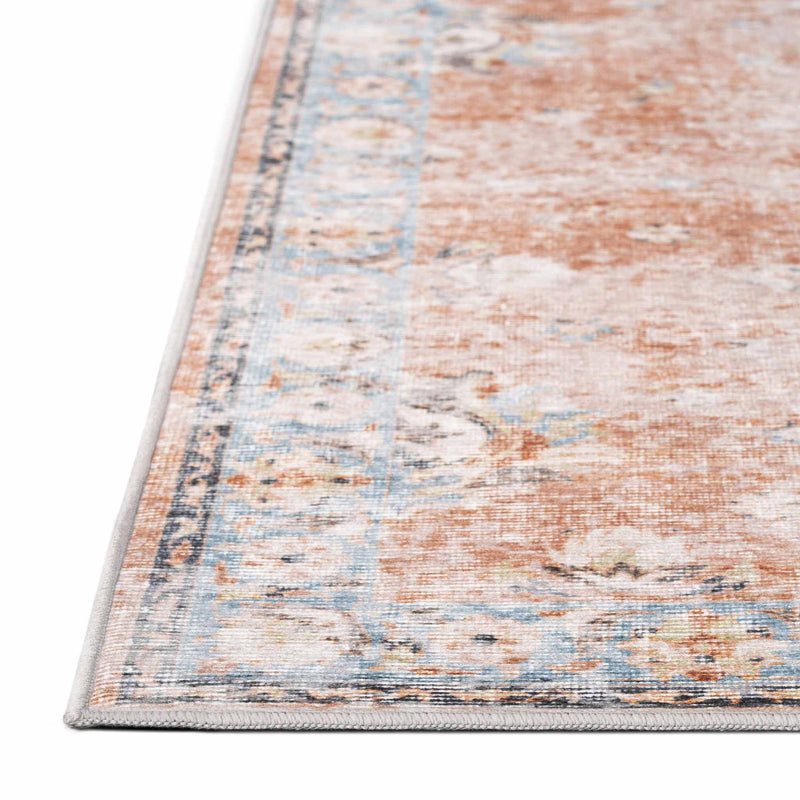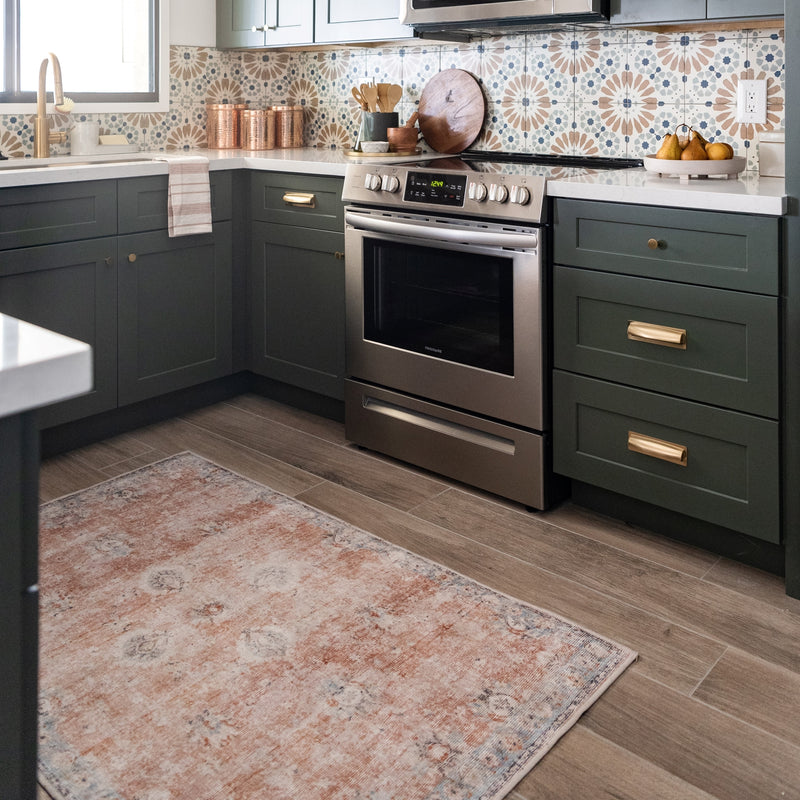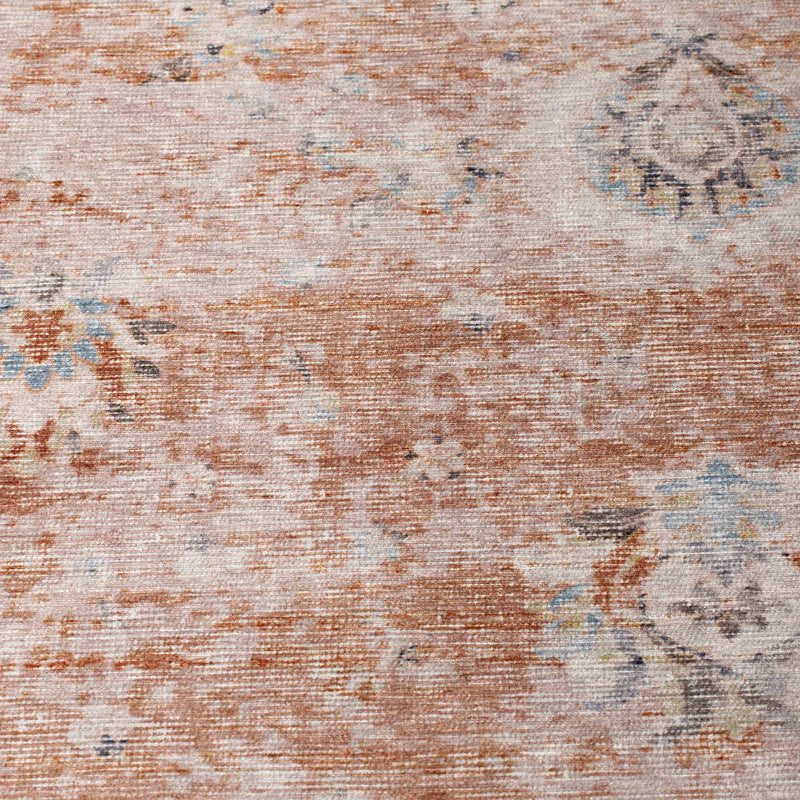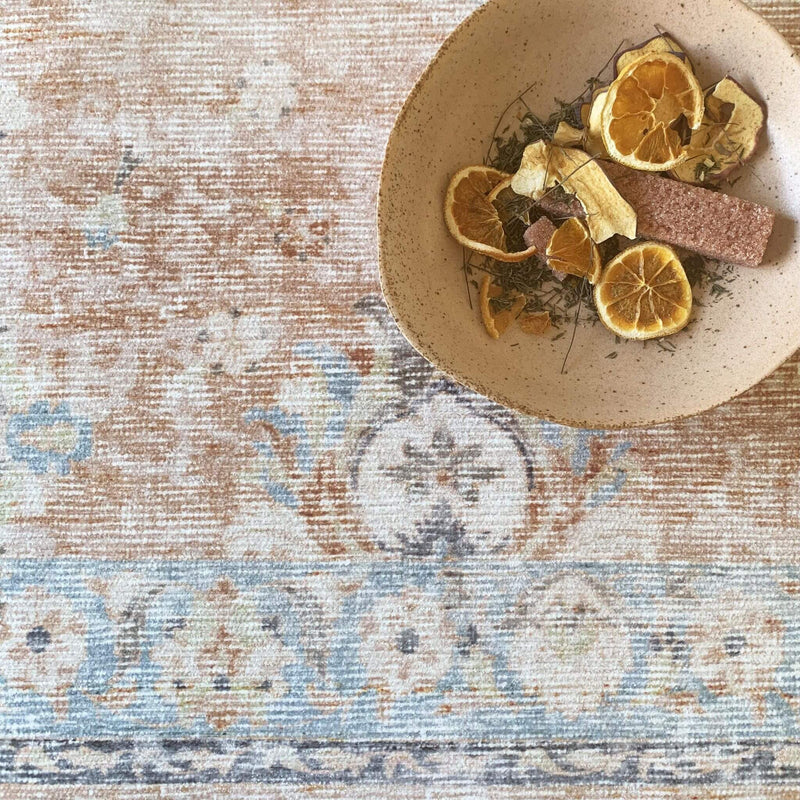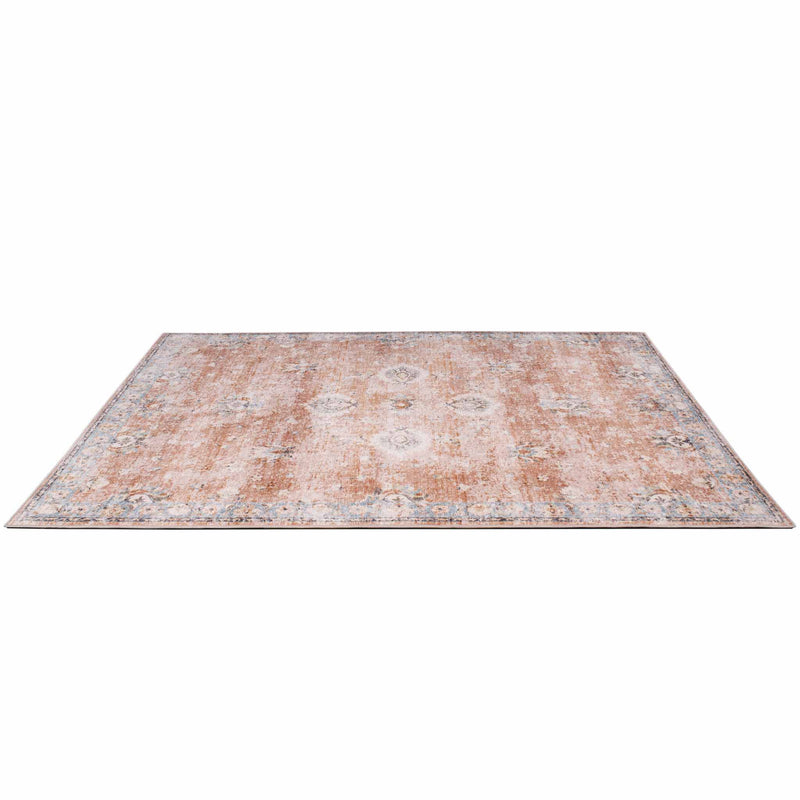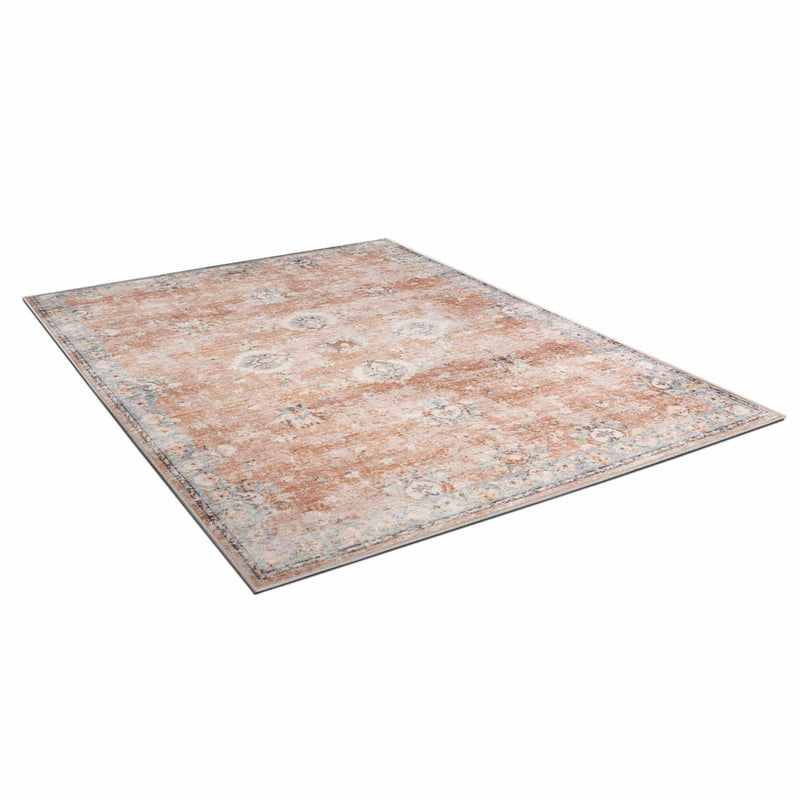 Shiraz - Terracotta/Sky
Best Seller
Click to scroll to reviews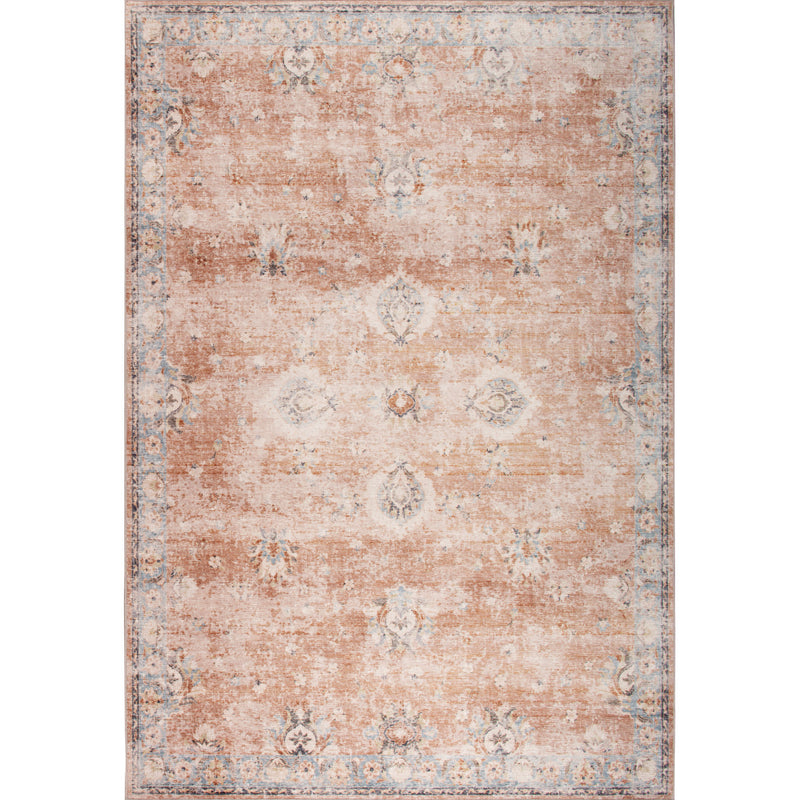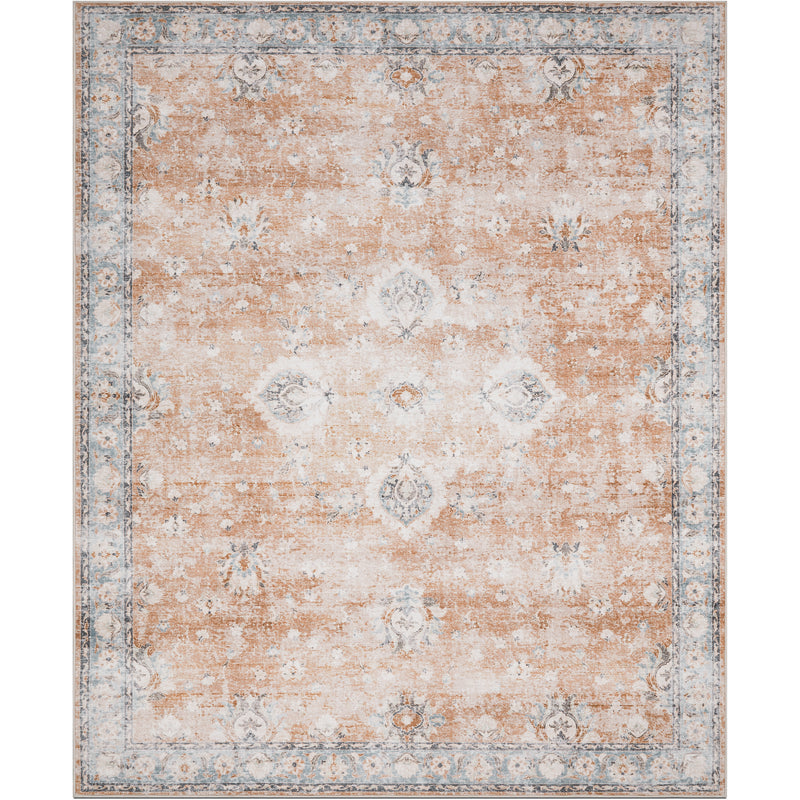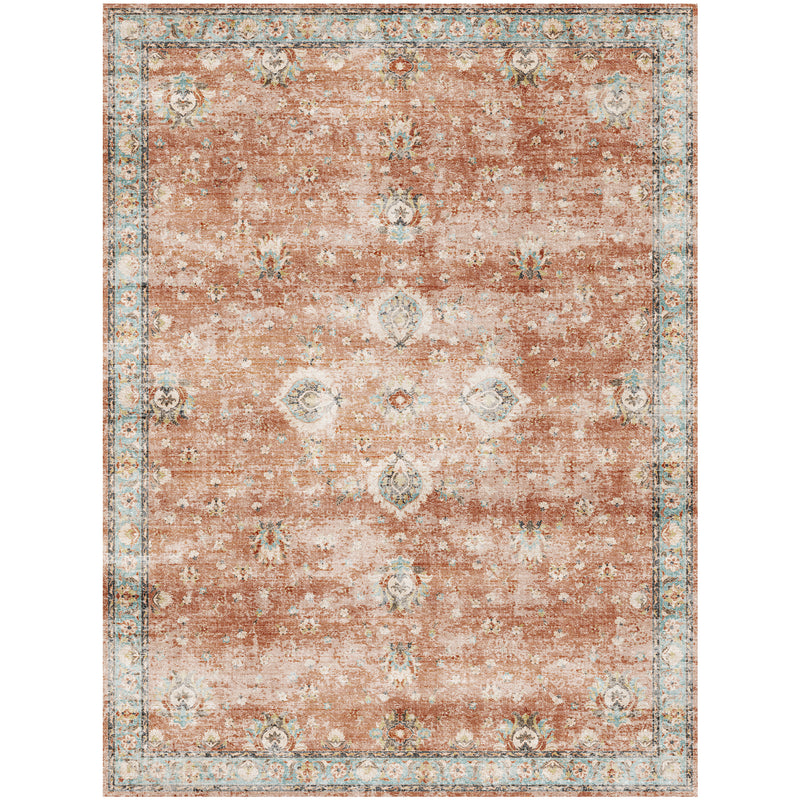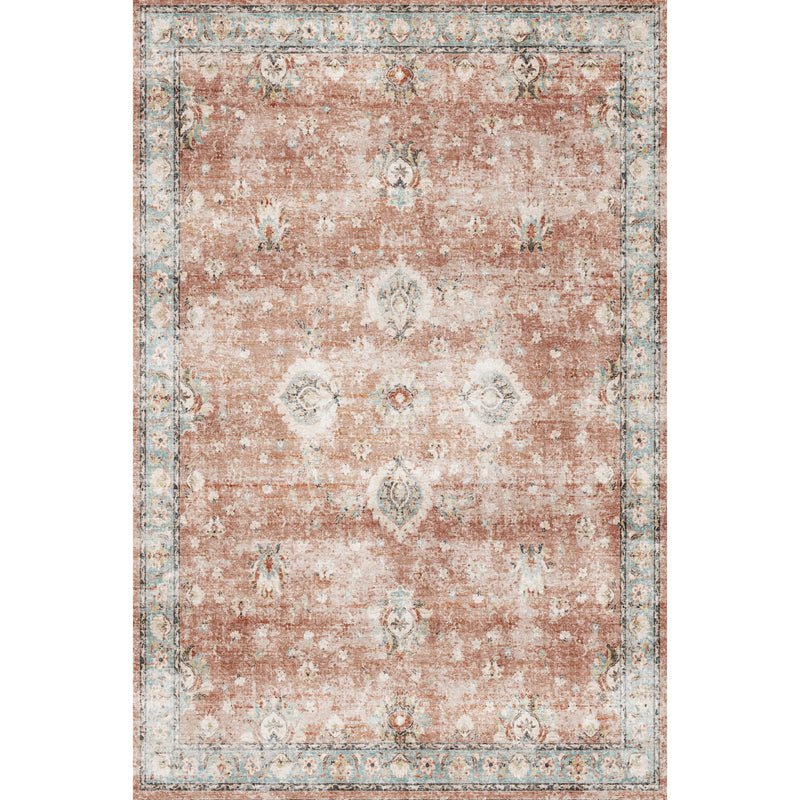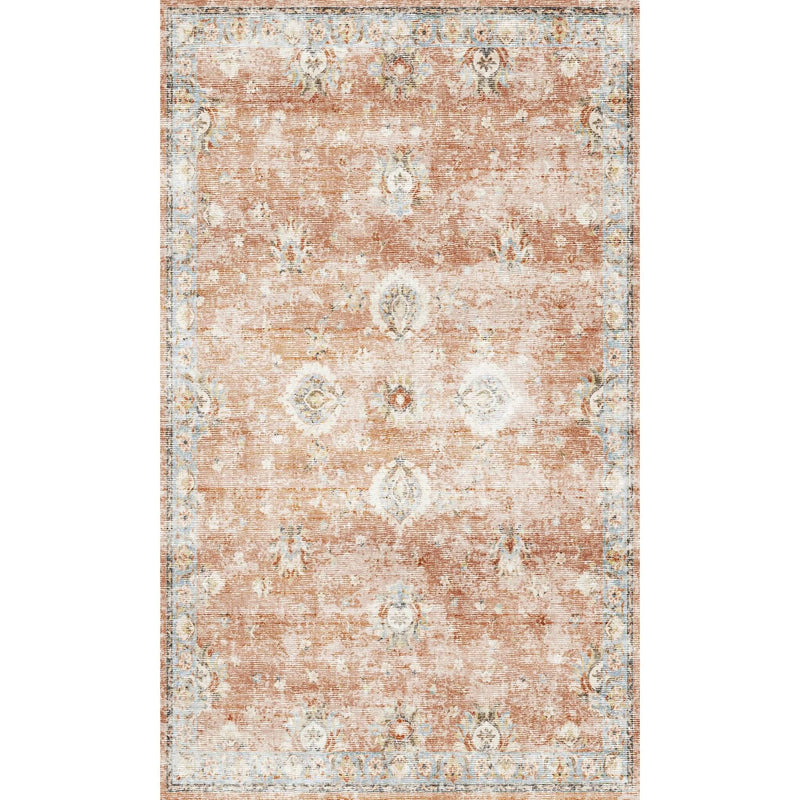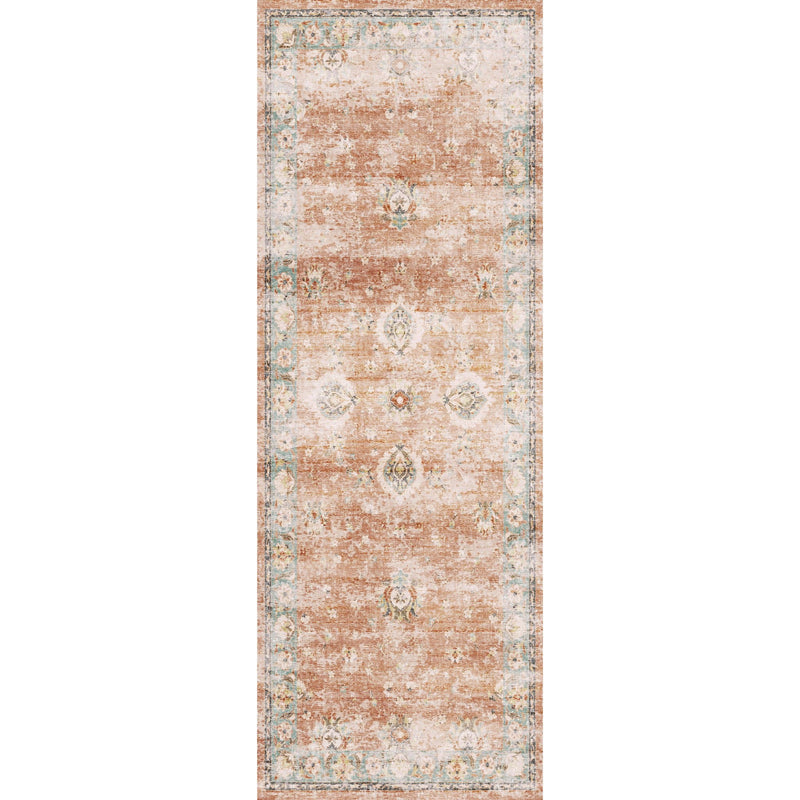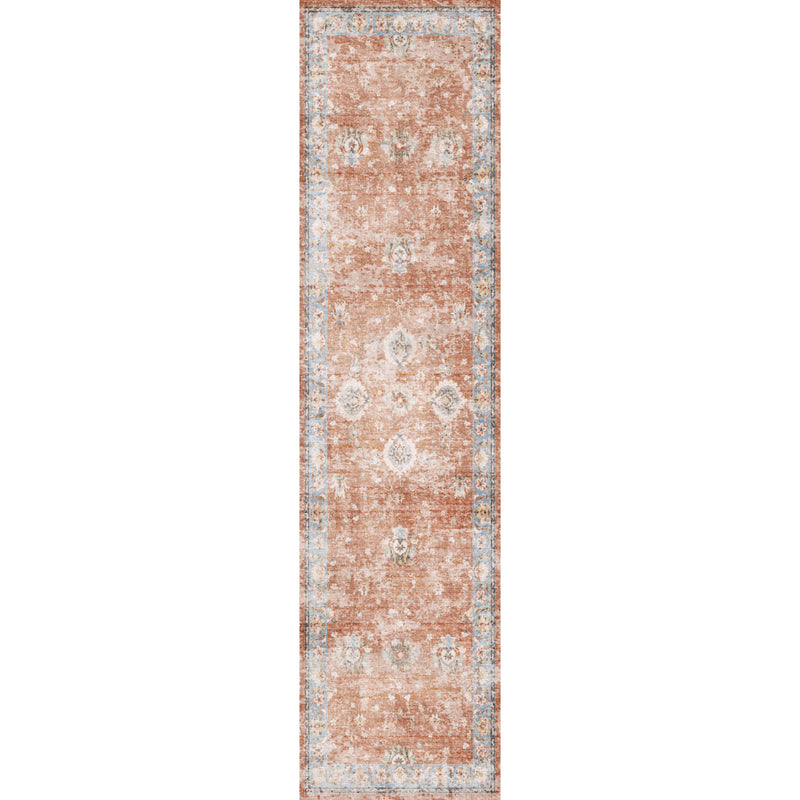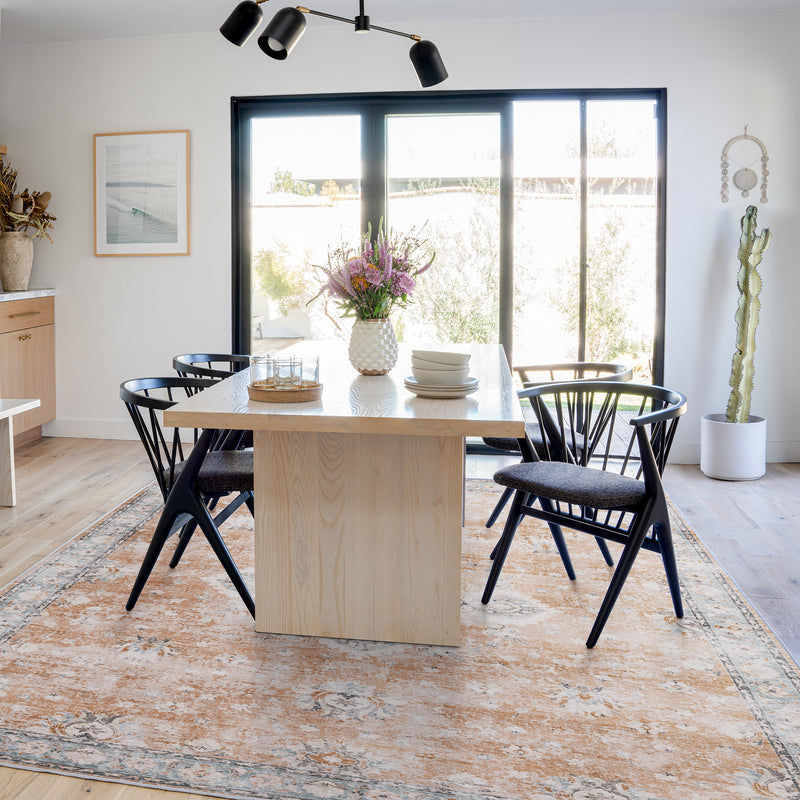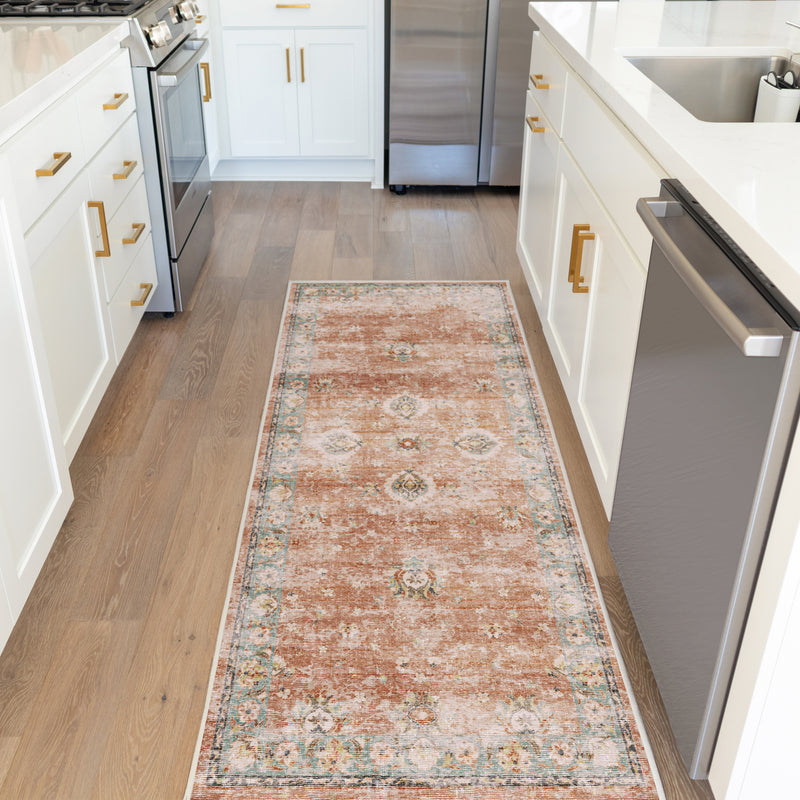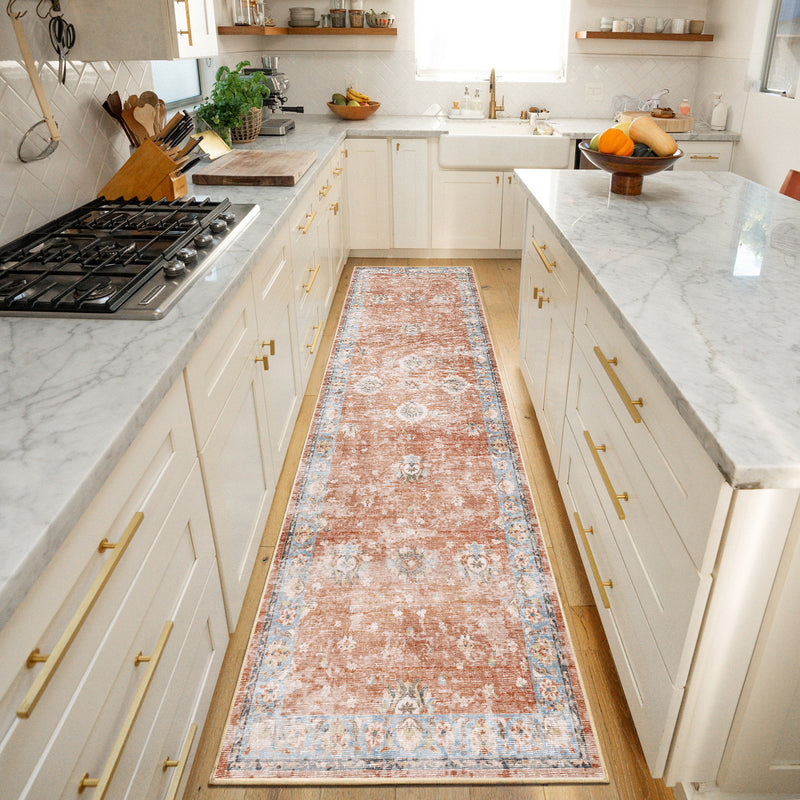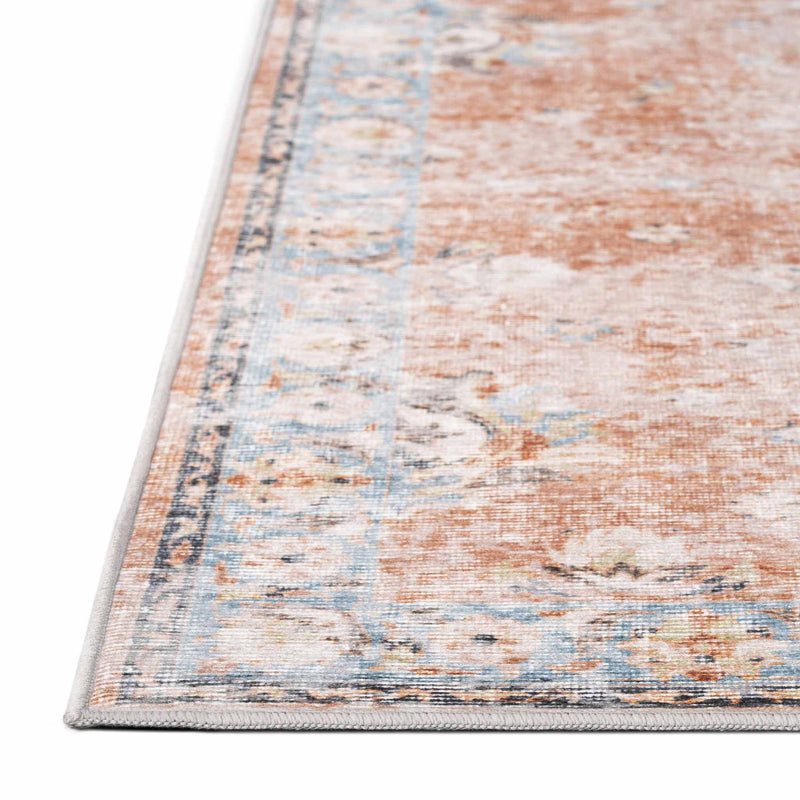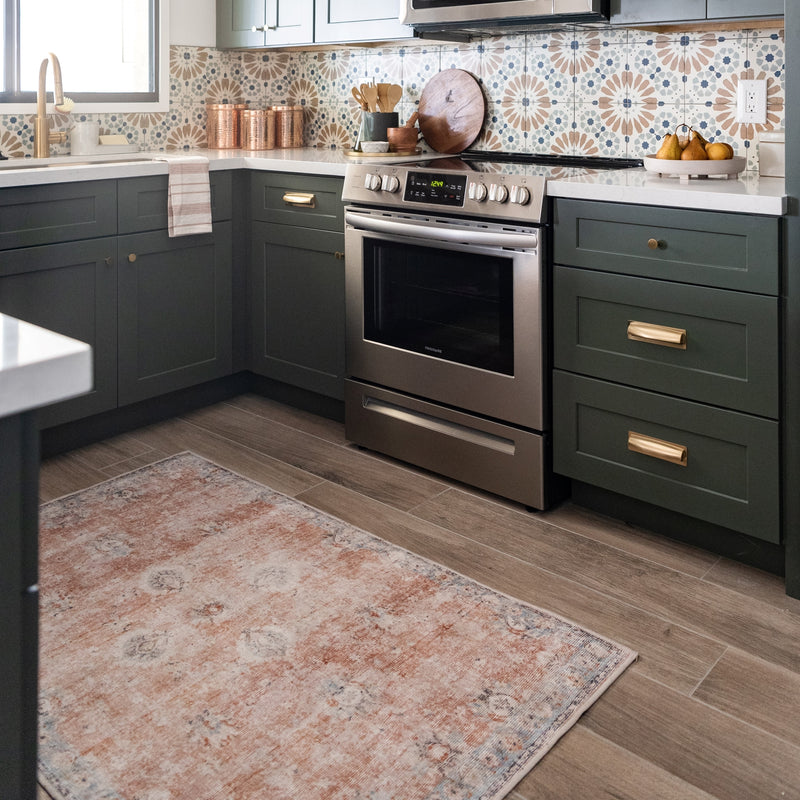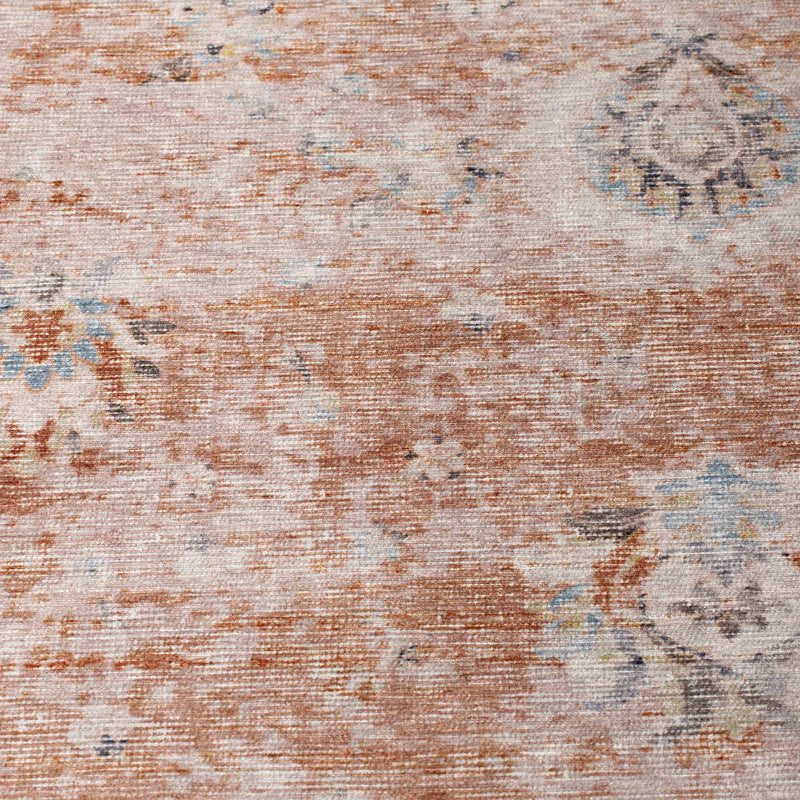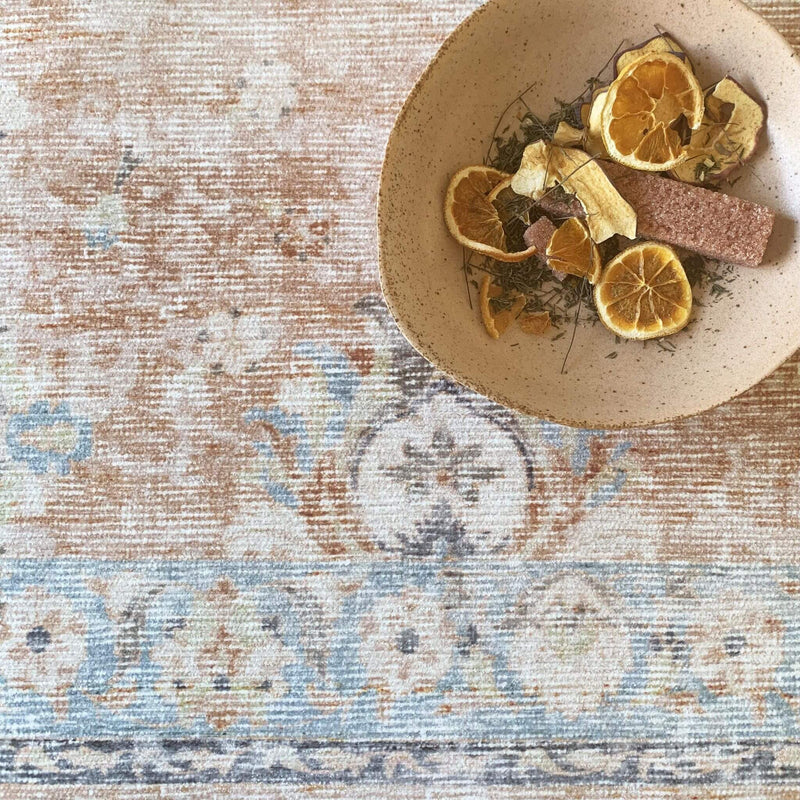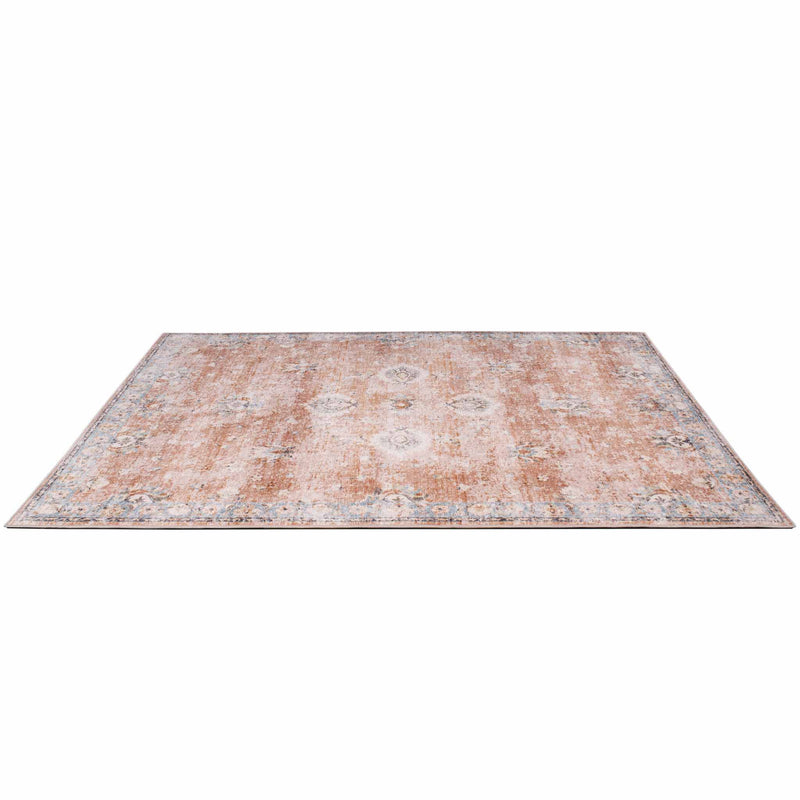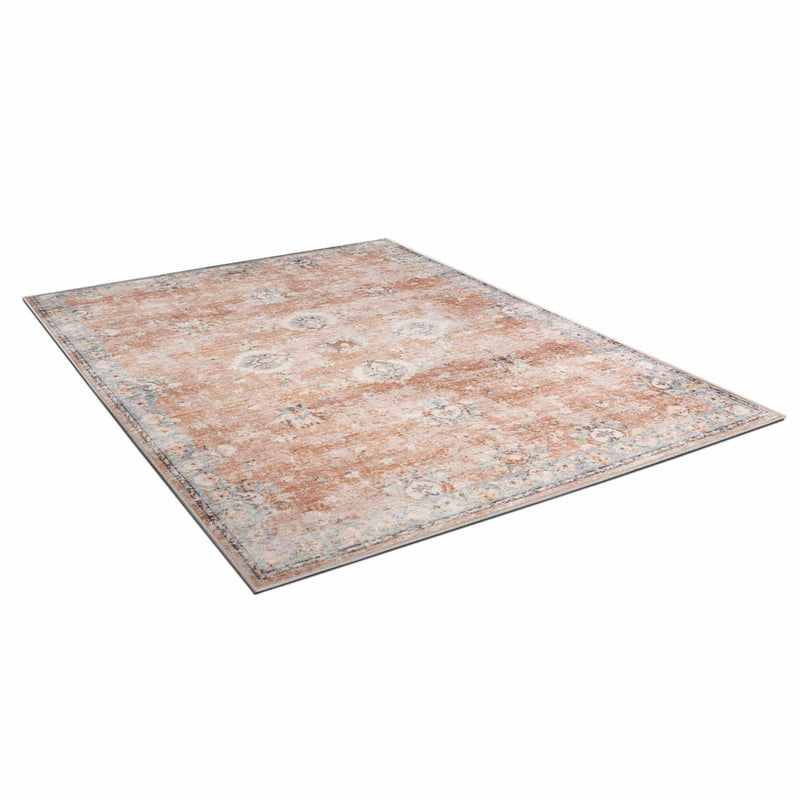 FAQs
All available sizes are shown on our website. We are always working on expanding our assortment to include new sizes. While we don't have visibility into the exact launch dates, you can check the website periodically. Please sign up for our newsletter at the bottom of this page to stay current on new design and size releases!
Yes! Tumble rugs do not use 'Velcro' or any other fastening materials to connect the rug to the rug pad. When desired, the rug can easily be removed from the pad, washed, and placed right back.
Our intention is to accurately depict the true color in all our online photos; however, some colors may slightly vary across different pictures. The product photos (on white background) will most accurately reflect the rug's true colors. The "View it in your room" (augmented reality) and Lifestyle photos (including Social Media) should not be used for assessing colors.
Yes, if you are an existing Tumble customer you can order additional rugs for use with your Tumble Rug Pad. In order to do so, please email us at [email protected] with your rug selection.
Our rugs are coated with a water-based solution that is commonly used in medical and outdoor clothing. This coating helps separate oils, stains, or liquids from the fabric, preventing any absorption.
We pride ourselves on our high standards and rigorous testing. Firstly, our rugs are OEKO-TEX certified! In addition, our rugs and pads are tested in accordance with US safety standards and California's Prop 65 at a CPSC (Consumer Product Safety Commission) approved, independently accredited testing laboratory. Our rugs and pads have been tested to meet or exceed the US safety standards for the following chemicals: PFCs (including PFOA and PFOS, which are found in waterproof coatings), VOCs, BPAs, common heavy metals such as Lead & Cadmium, Phthalates, Formaldehyde, Formamide, and Dichloromethane (found in other washable rugs).
The spillproof effect will begin to diminish after washing, however this will vary based on multiple factors (e.g., detergent, wash cycle, humidity etc.) The spillproof coating is meant to serve as a "first line of defense", however the rug can always be washed to remove spills and stains.
Yes, you can vacuum your Tumble on the lowest setting (without use of a beater brush). Avoid vacuuming the sewn edges of the rug.
We don't recommend using autonomous robot vacuums as they've been known to damage the rug's edges.
Still have questions? See our full FAQs.
Reviews
Total 5 star reviews: 272
Total 4 star reviews: 30
Total 3 star reviews: 3
Total 2 star reviews: 2
Total 1 star reviews: 1
98%
would recommend these products
Kathryn H.

Verified Buyer

Like the rug, despite the binding

I got the shiraz long runner (2.5 x 10') in terracotta/sky. The only thing I dislike about it is that the binding around the edge is white and so really contrasts with the overall color of the rug -- it makes it look a little cheap somehow. But, since I like the "system" of the rug (compared to ruggable's velcro system), I still wanted to order another in a darker color for an entryway, but studying the candid shots from other buyers, I saw that the darker colorways have the same pale binding on even the darkest rug. Maybe I am too picky, but this really turns me off. Please fix this and I will replace all my ruggables with yours!!

One last thing -- the system of corner anchoring doesn't work perfectly with a runner as the rug is untethered for its entire length. I wonder if you could add a belt about halfway down for the runners

Courtney L.

Verified Buyer

Love this Rug !

I'm loving this rug. With a kid and a dog living in the country can be messy ! This rug eases my mind knowing I can throw it in the wash. I The color is absolutely beautiful and the rugs is so soft, not to mention the soft underlay.

In love!

Rug was super easy to set up and is beautiful in our space. Much softer than competitors I have used and I love that it repels liquids.

Joy R.

Verified Buyer

Beautiful!

I bought 3 of these rugs (8x10, 5x7, & 3x5) after researching several machine washable rug companies. Tumble had less selection (because they are newer, I believe), but I chose them based on good reviews, pad thickness, corner pockets which help hold down corners, and the water resistant feature. They are gorgeous! As I read in some other reviews, the rugs are MUCH lighter in color than in photos, but hey, they're washable, so no worries about dirt! There have not been any accidents yet so I have not washed. They are a little loose (i.e. tend to wrinkle), but I'm glad because I assume when we wash they will shrink a little. My husband moves the coffee table around a lot, and that can cause wrinkles, but these are easily flattened out. Personally I expected them to be on the thinner side and to wrinkle a bit based on the whole set up. I'm pleased with the weight (the rugs themselves are very light) for ease of washing. It has been well worth the cost and any minor issues because now when my dog starts sniffing around, my senior cat is checking it out, or my husband walks across with dirty boots, I don't have to panic. My Roomba rolls right over them with no issues, and the pads make them very pleasant to walk on in bare feet. The 5x7 came with some little sticky pads to attach to the bottom of the corner pockets to help keep it from slipping. It was the only one that came with them. I would have liked to have had these for each rug. Be sure to read the instructions and…

Carolyn P.

Verified Buyer

Beautiful rug!

I love my 8x10 rug! The colour and design is gorgeous and it looks beautiful in my space. Thank you!
Reviews Loaded
Reviews Added
---
You May Also Like
Shiraz - Silver/Slate
Amara - Ash/Natural