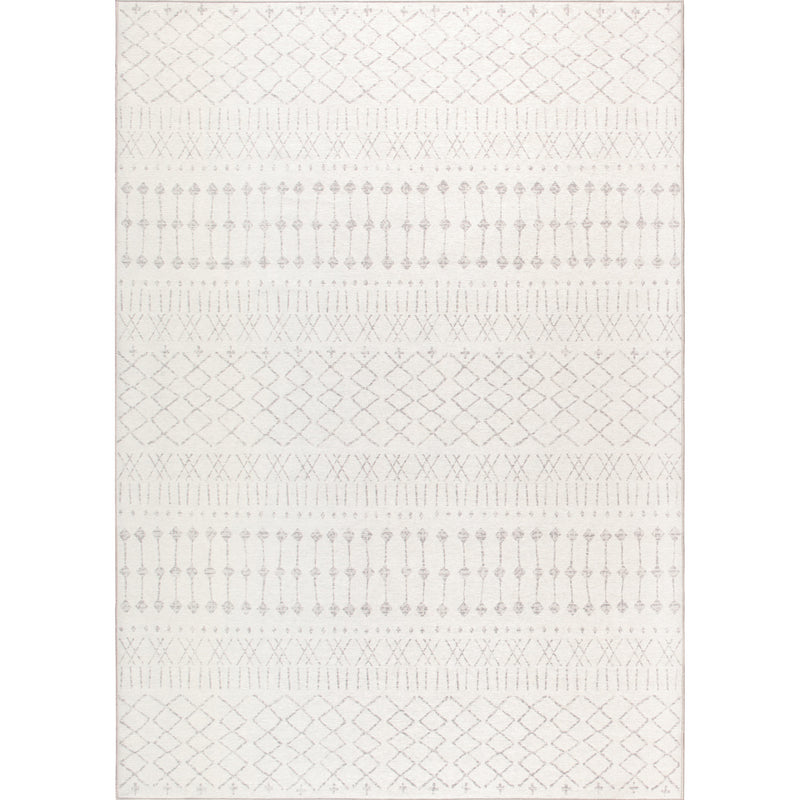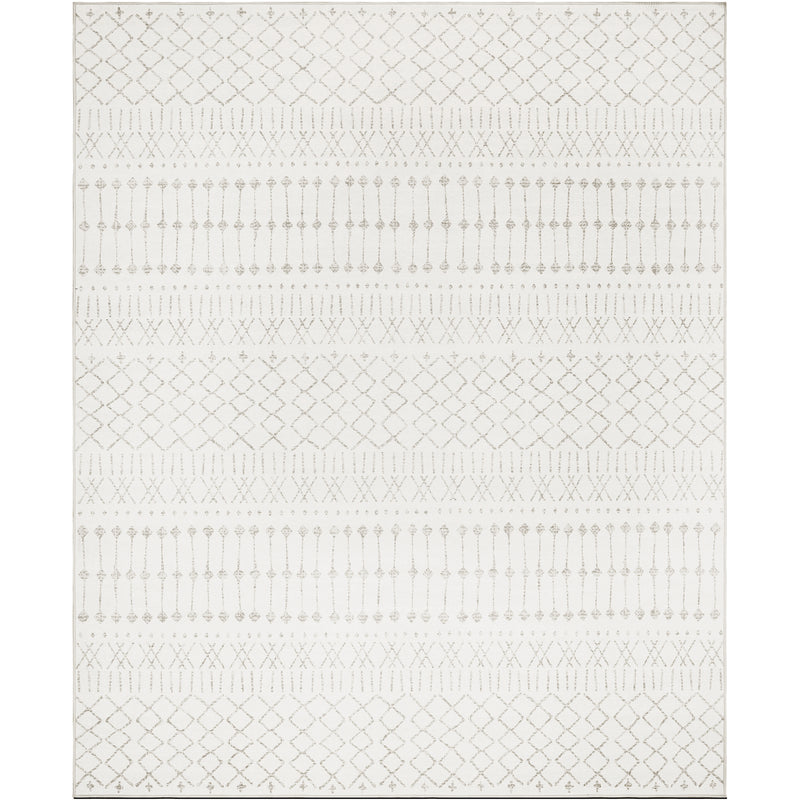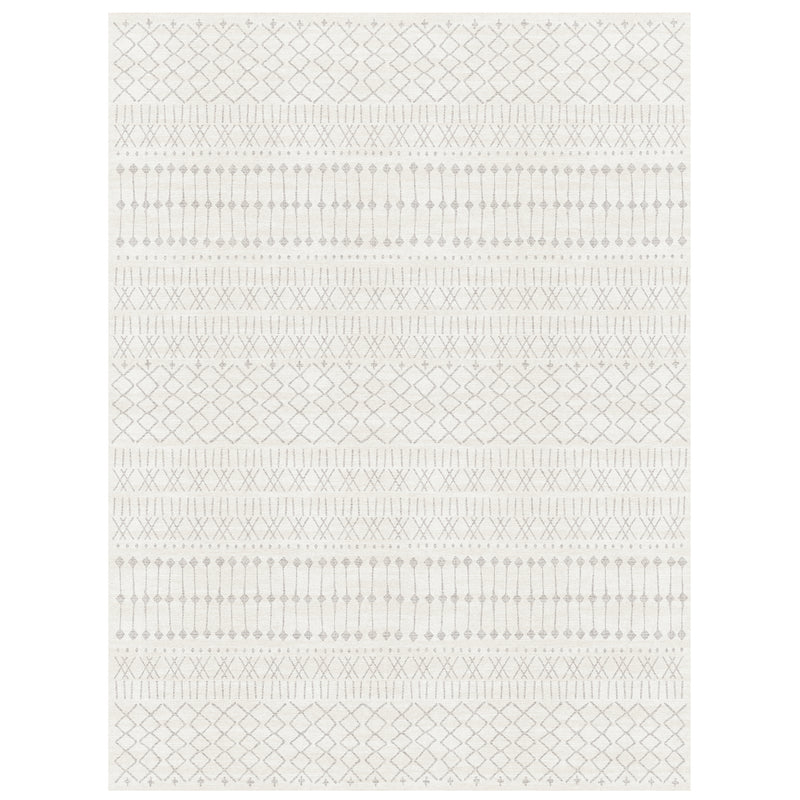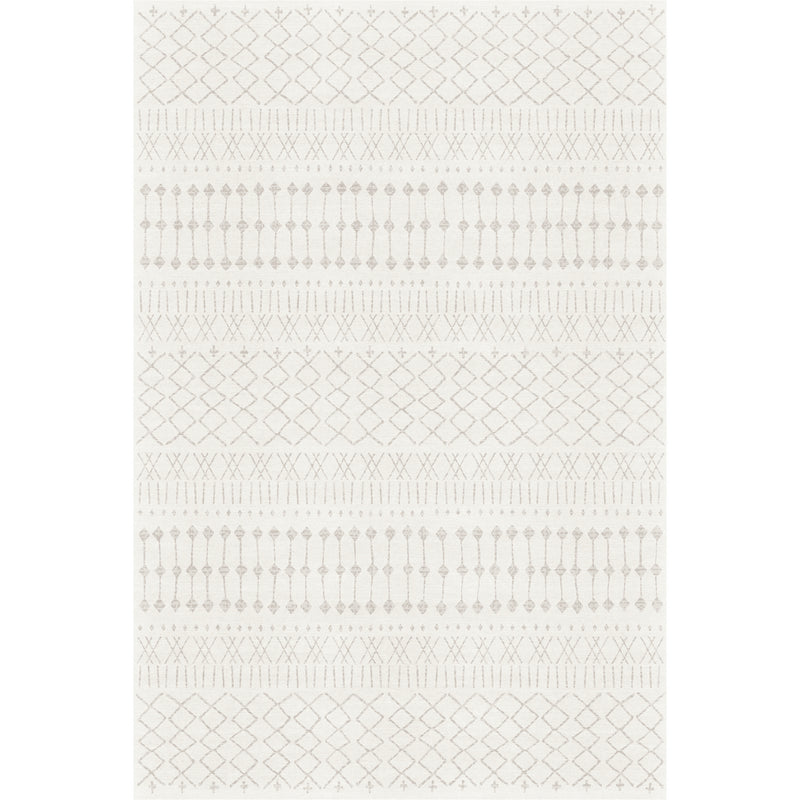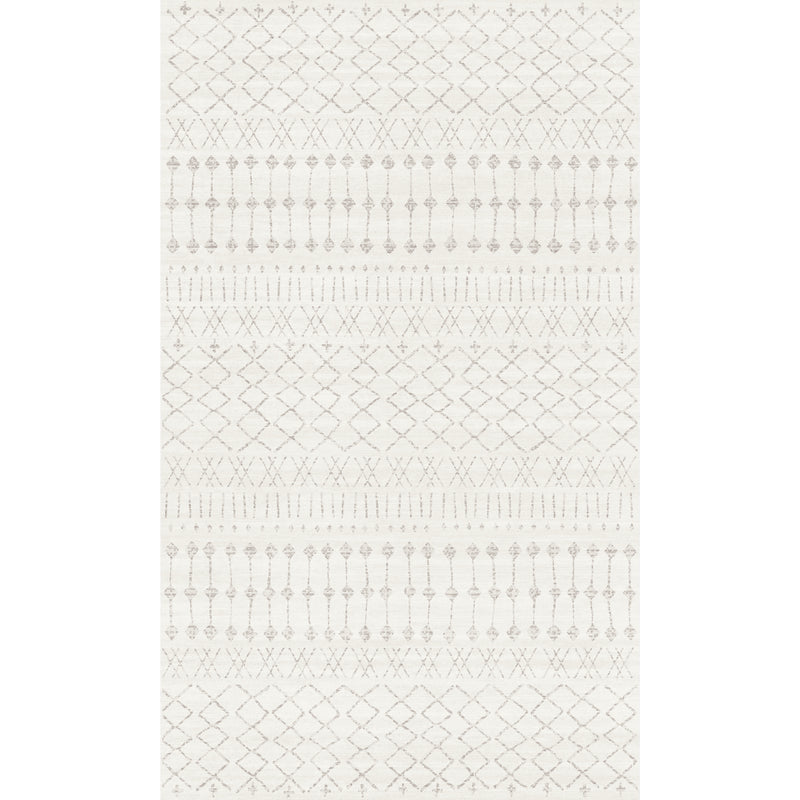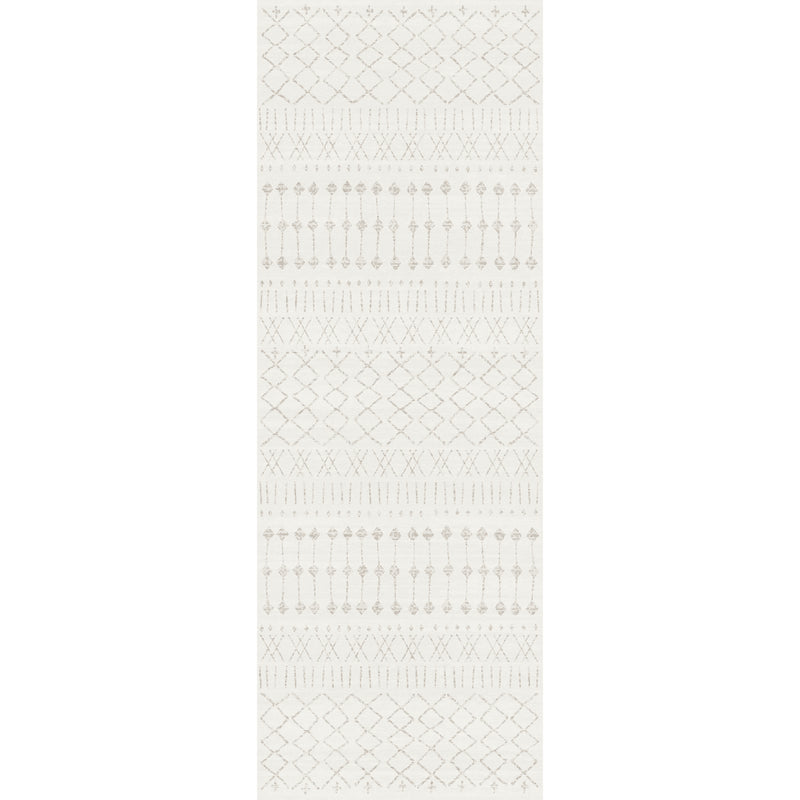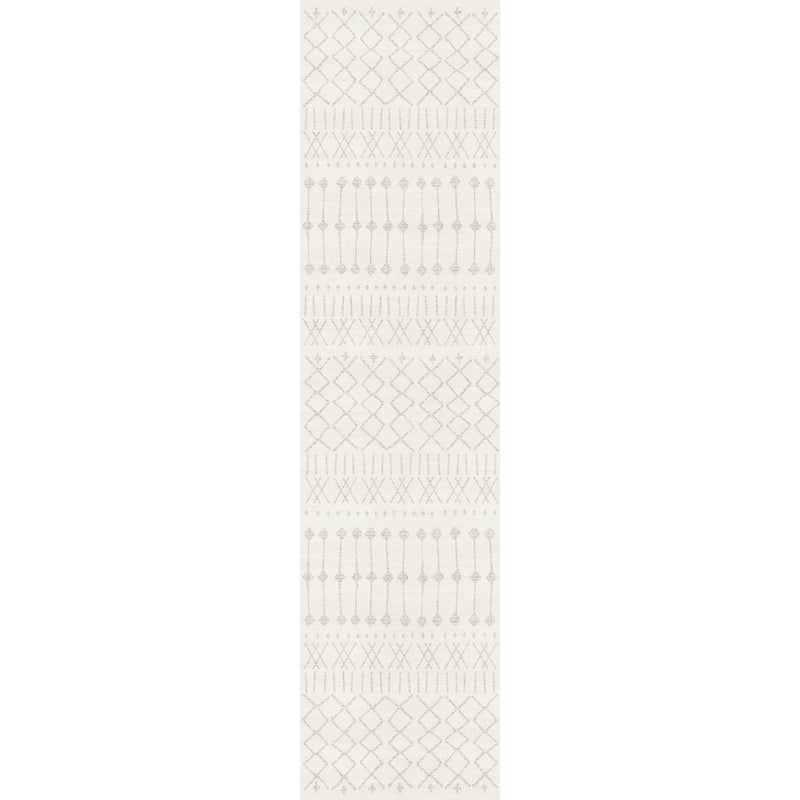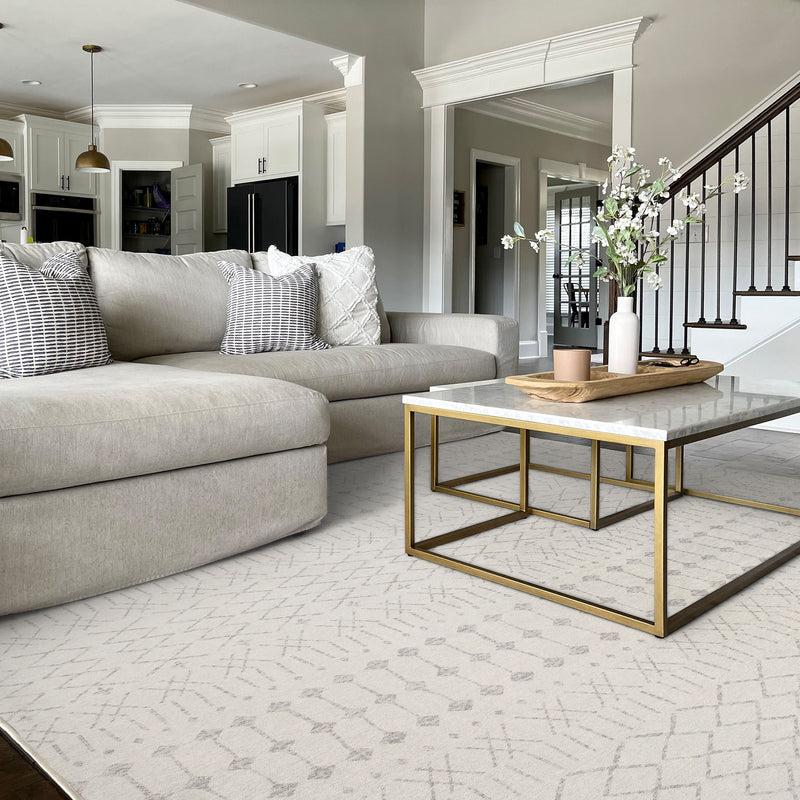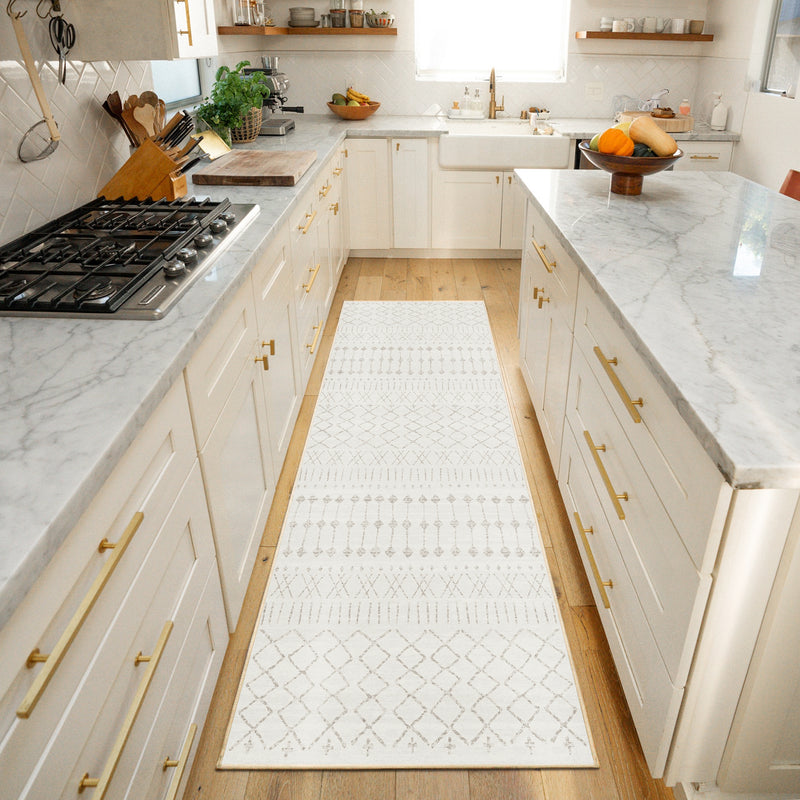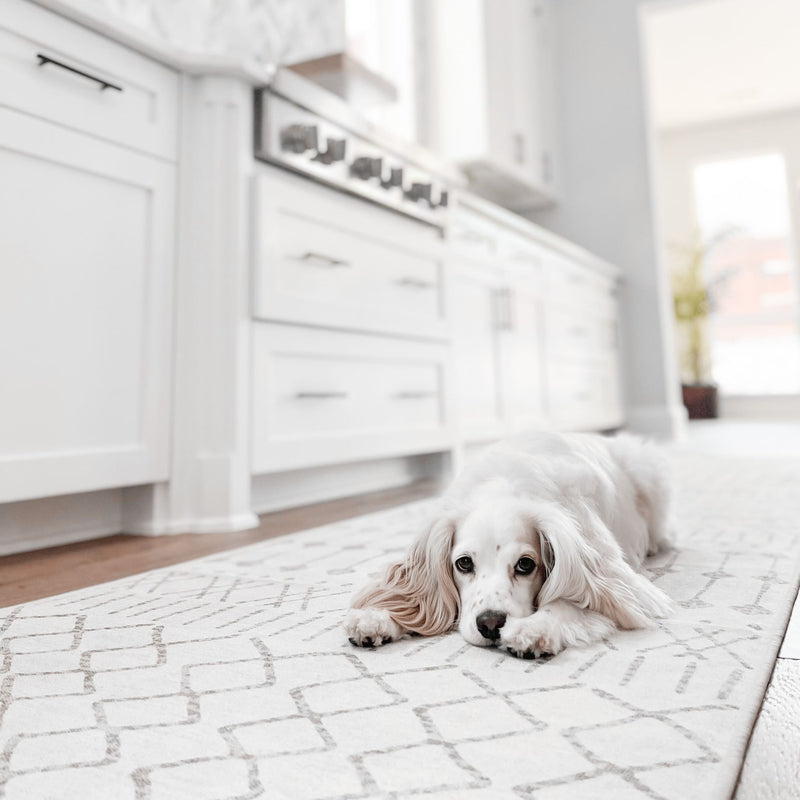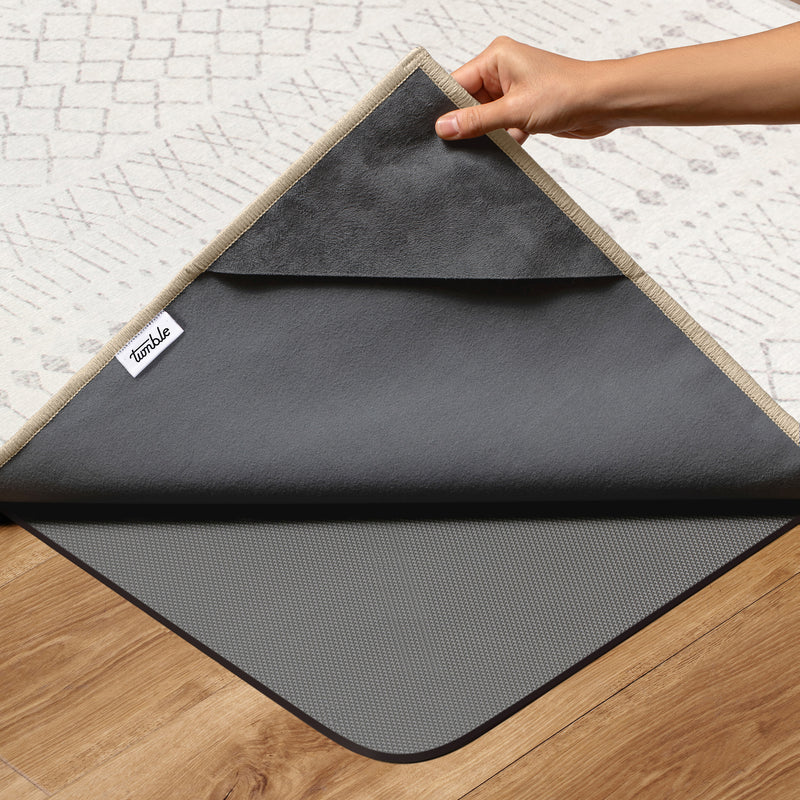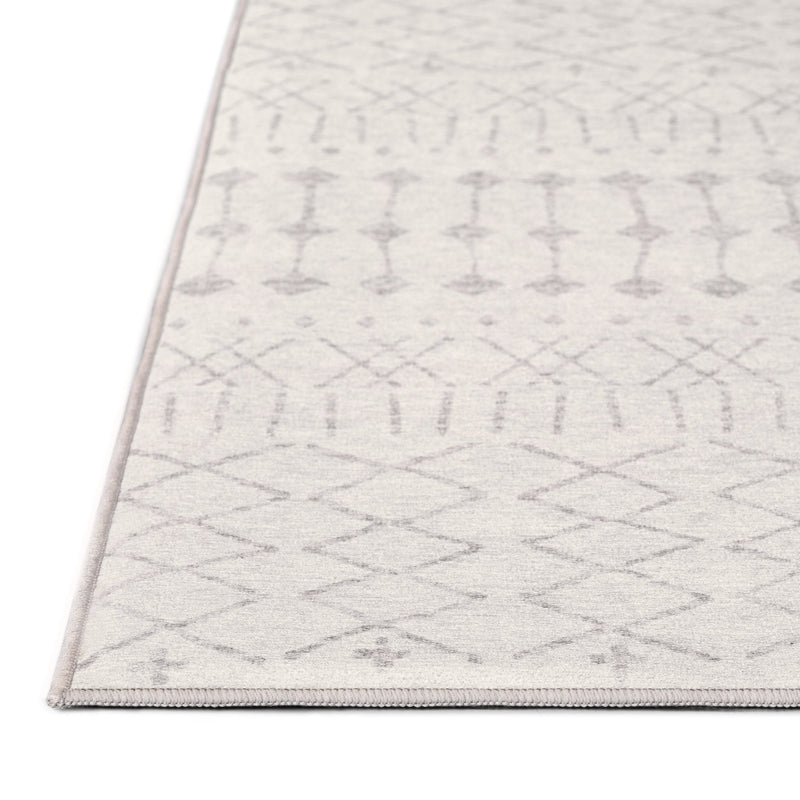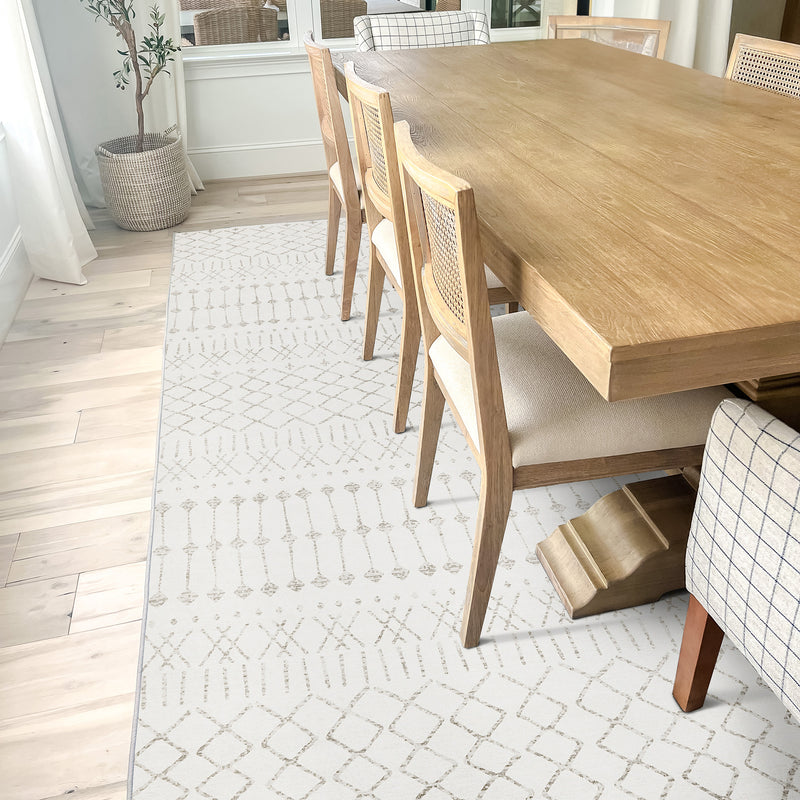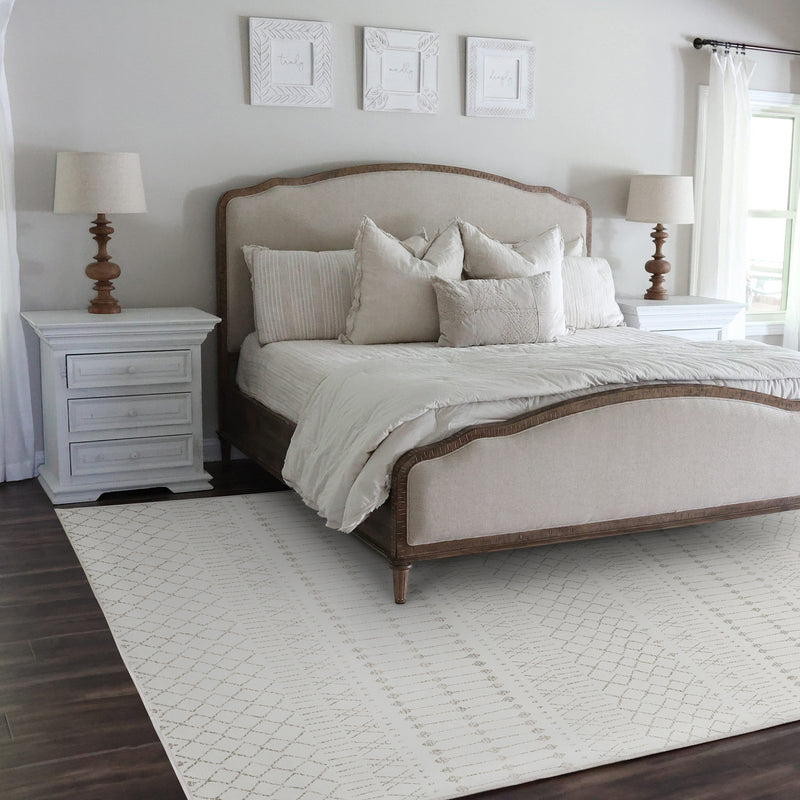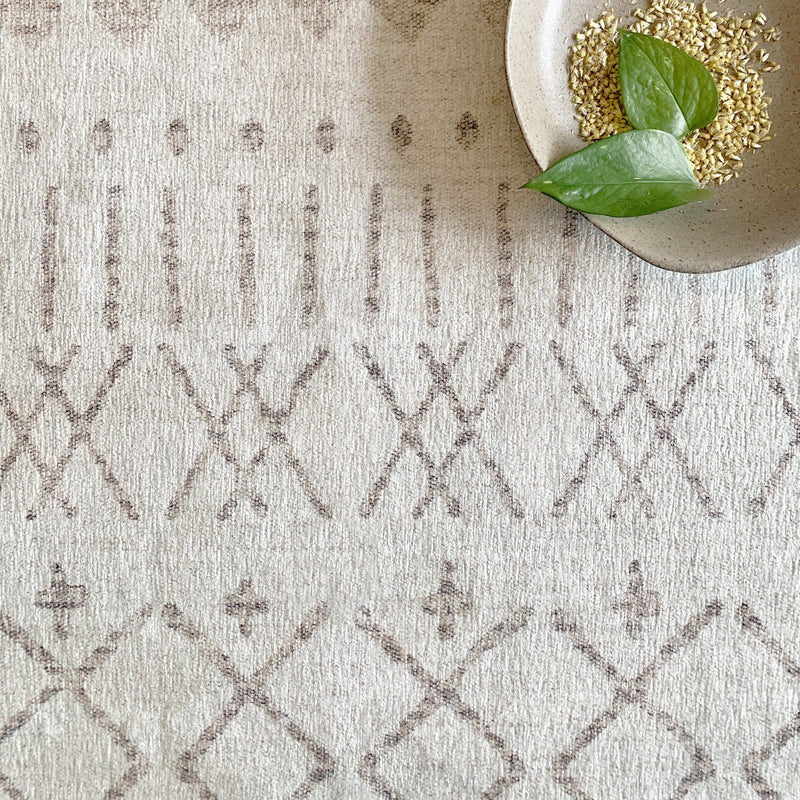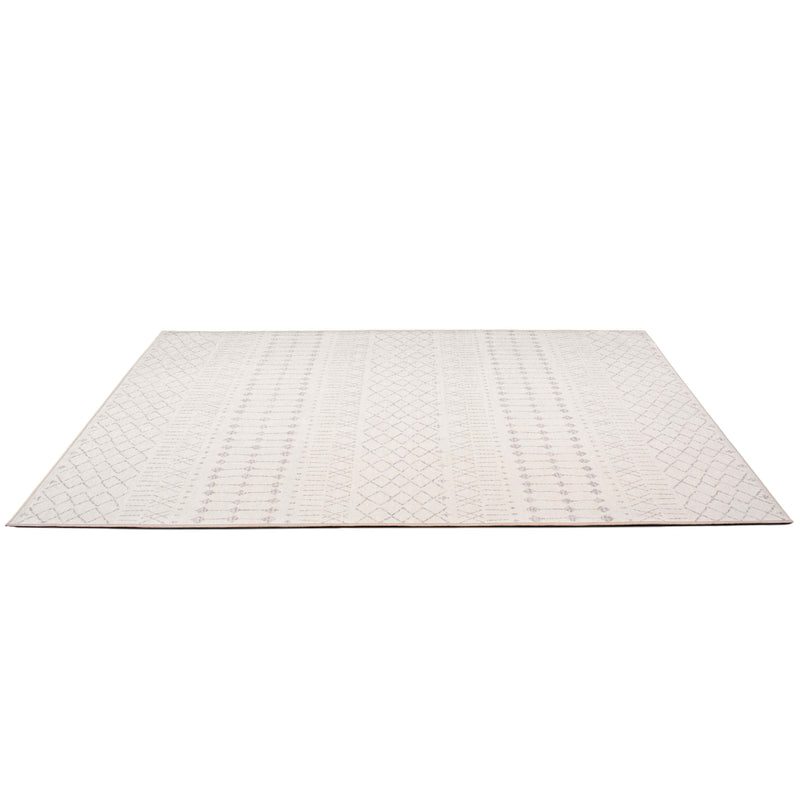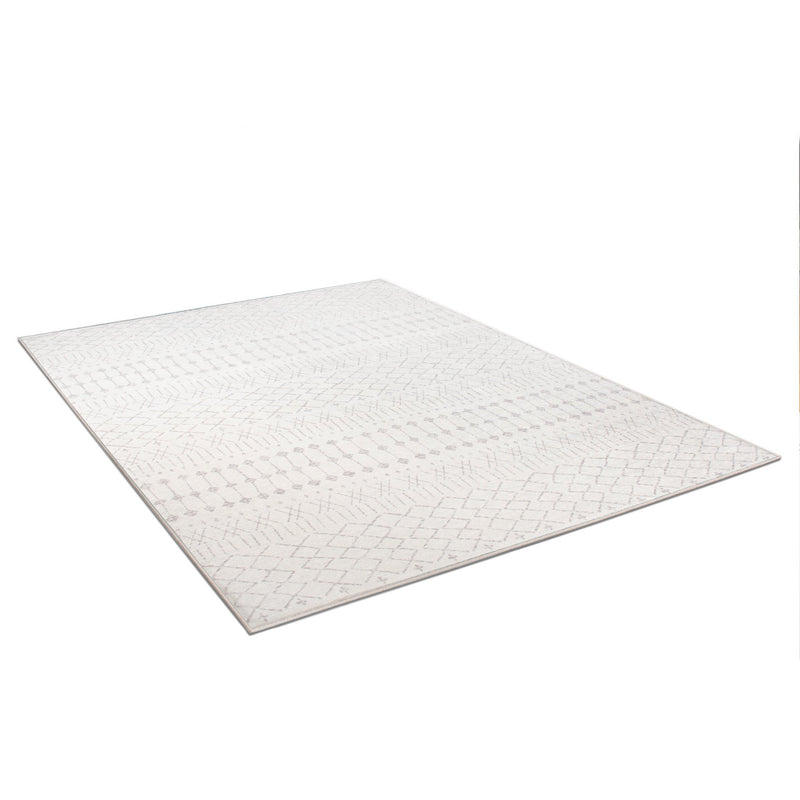 Canyon - Oatmeal/Grey
Best Seller
Click to scroll to reviews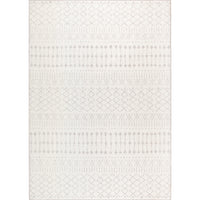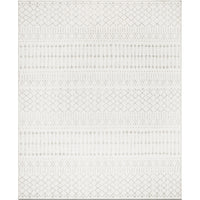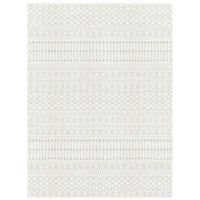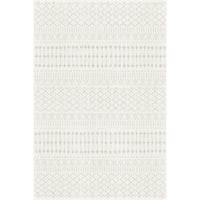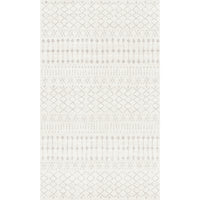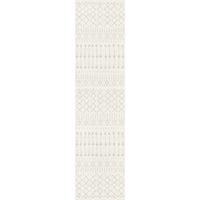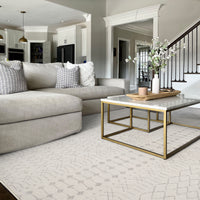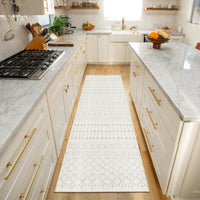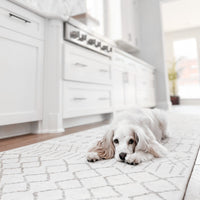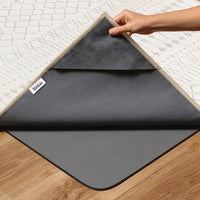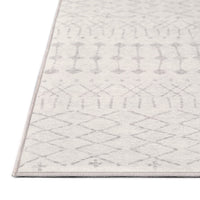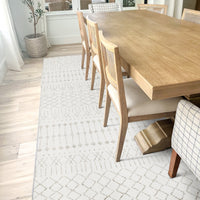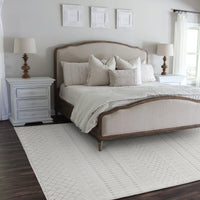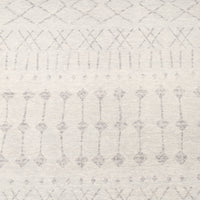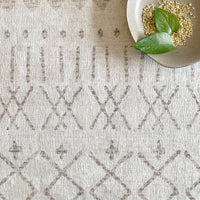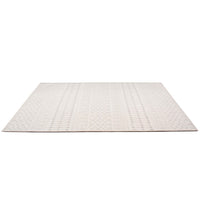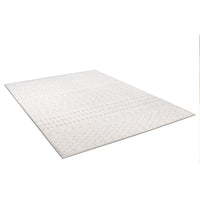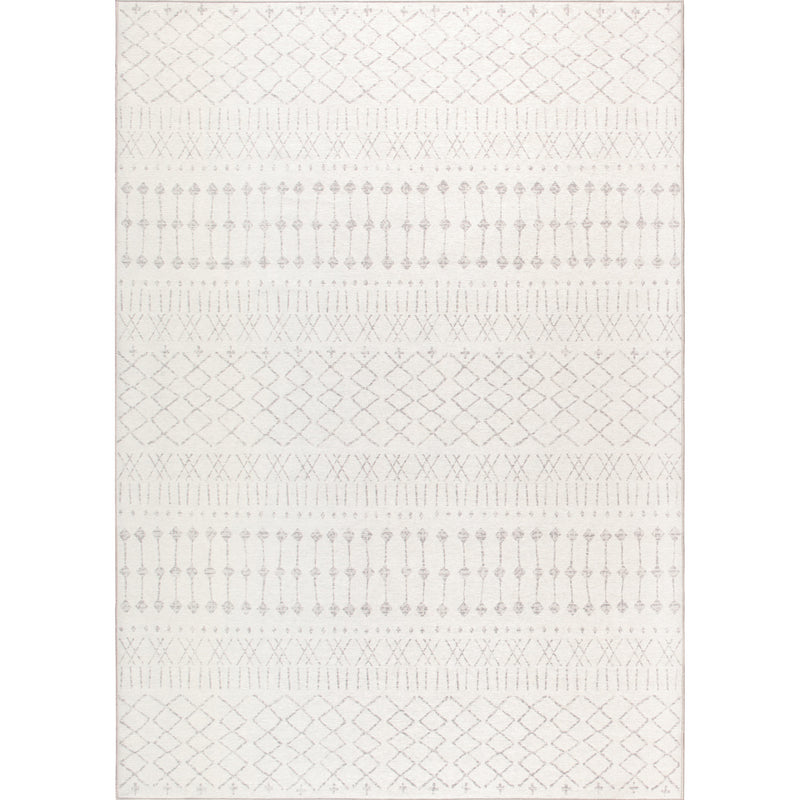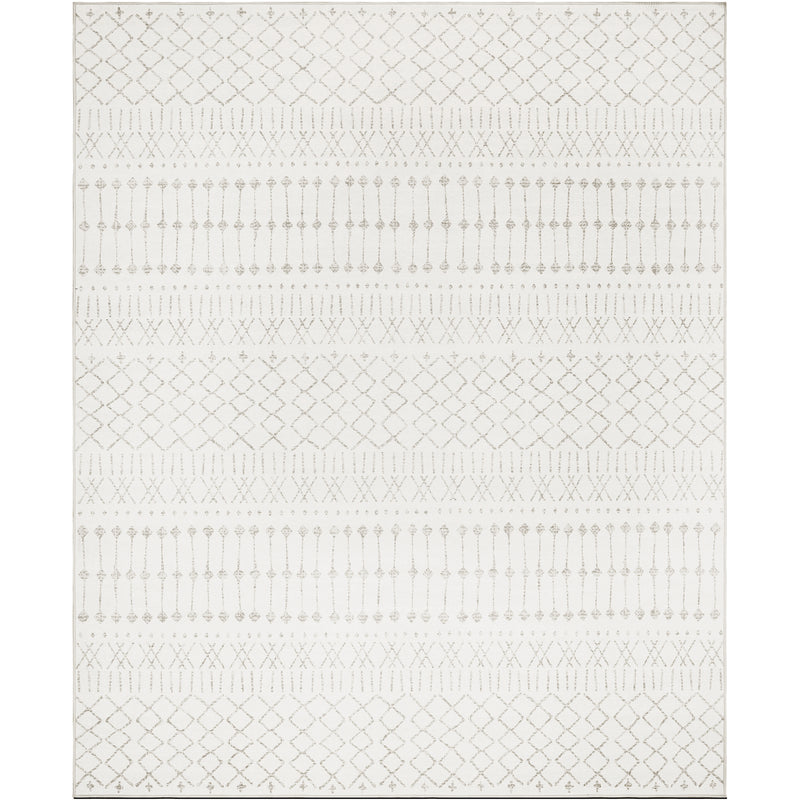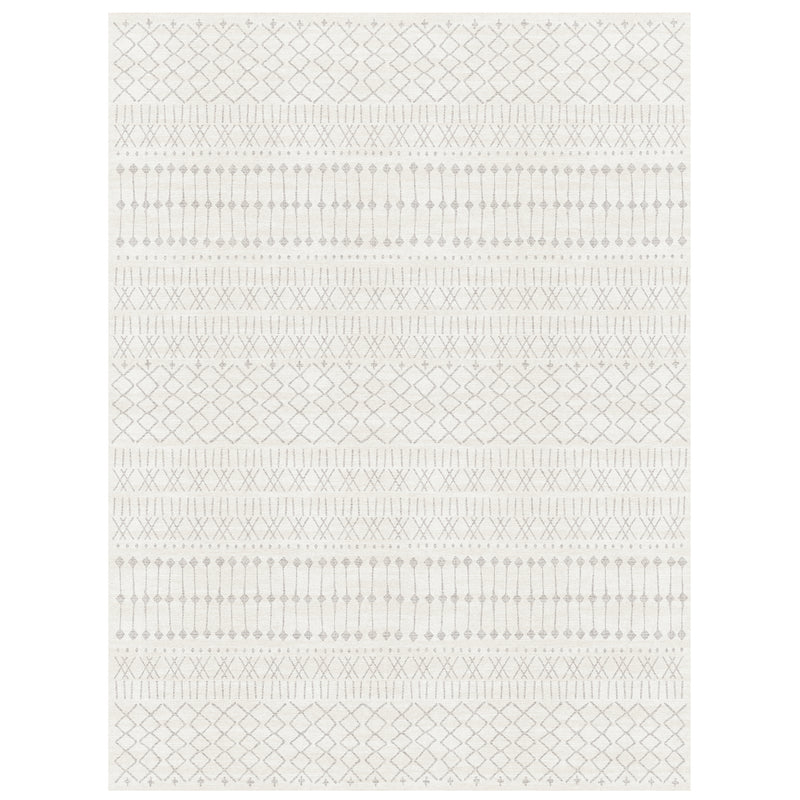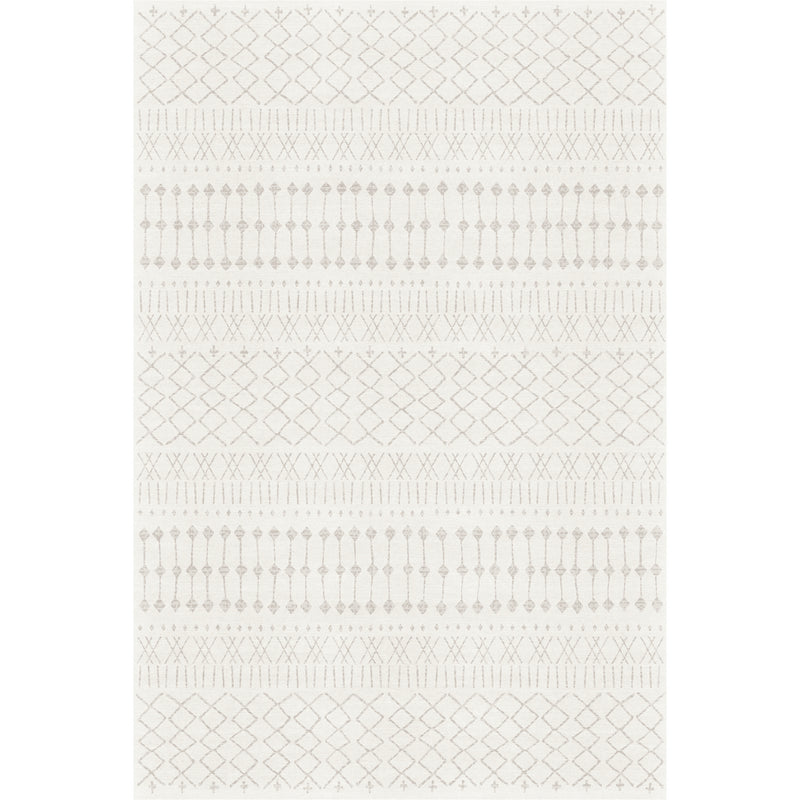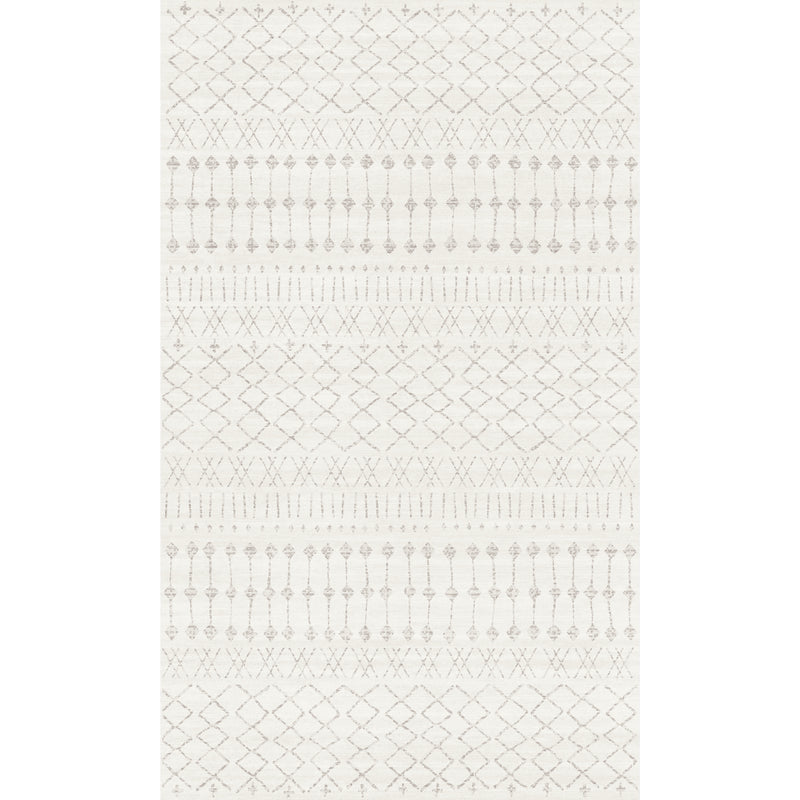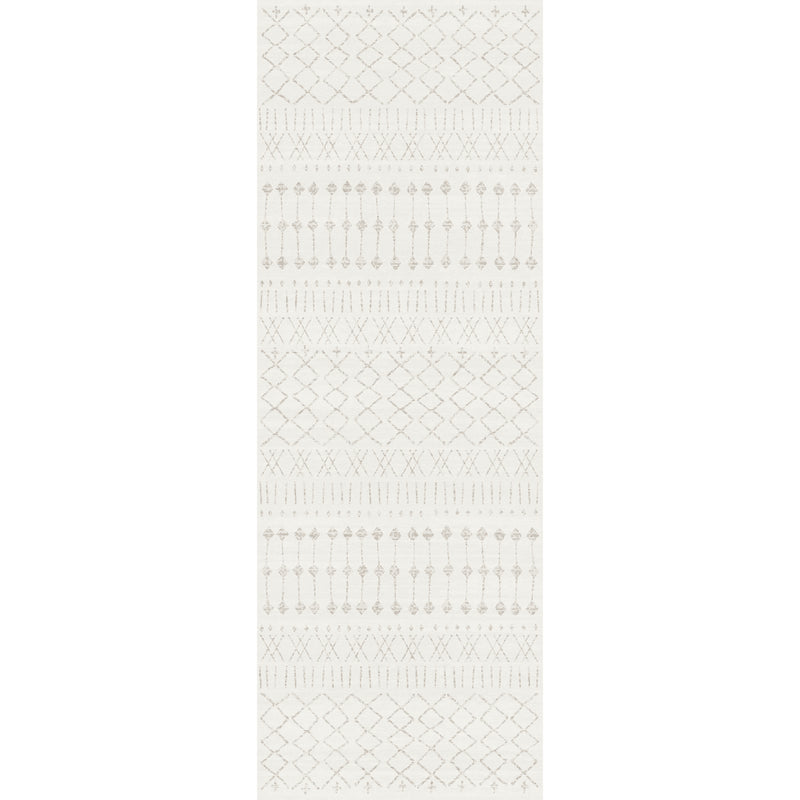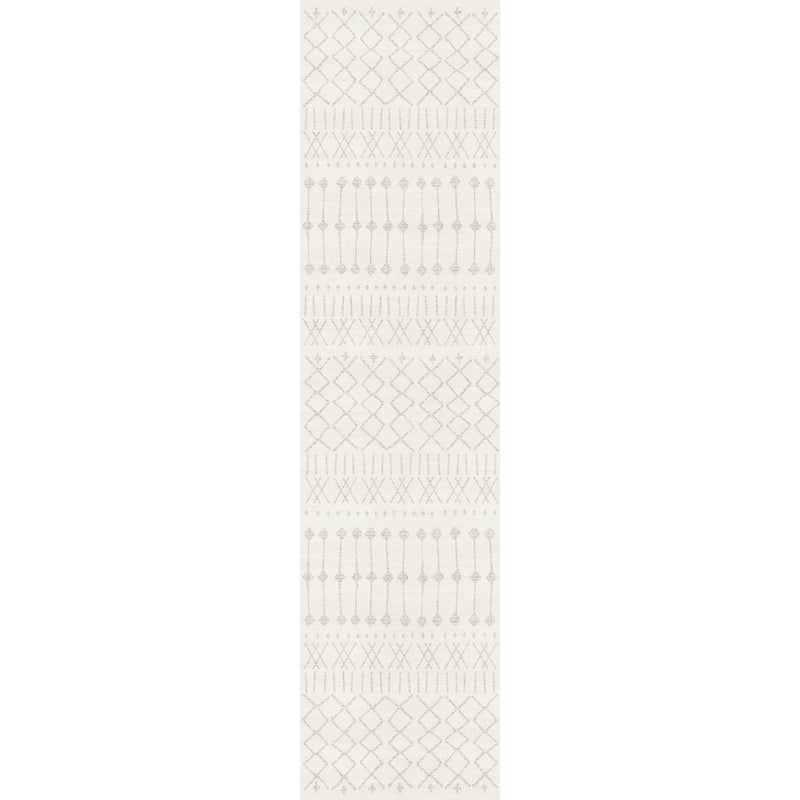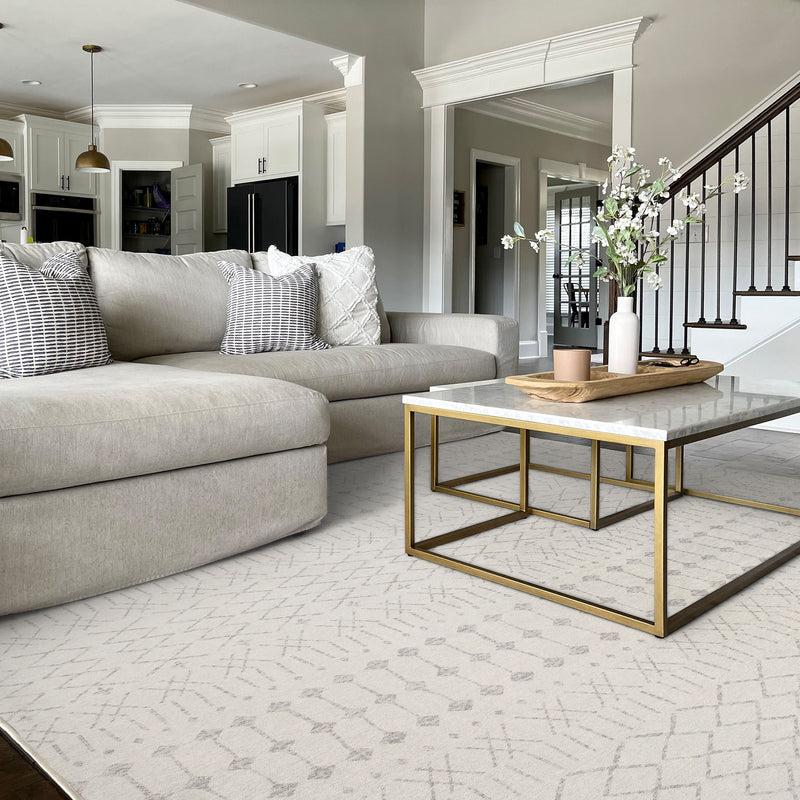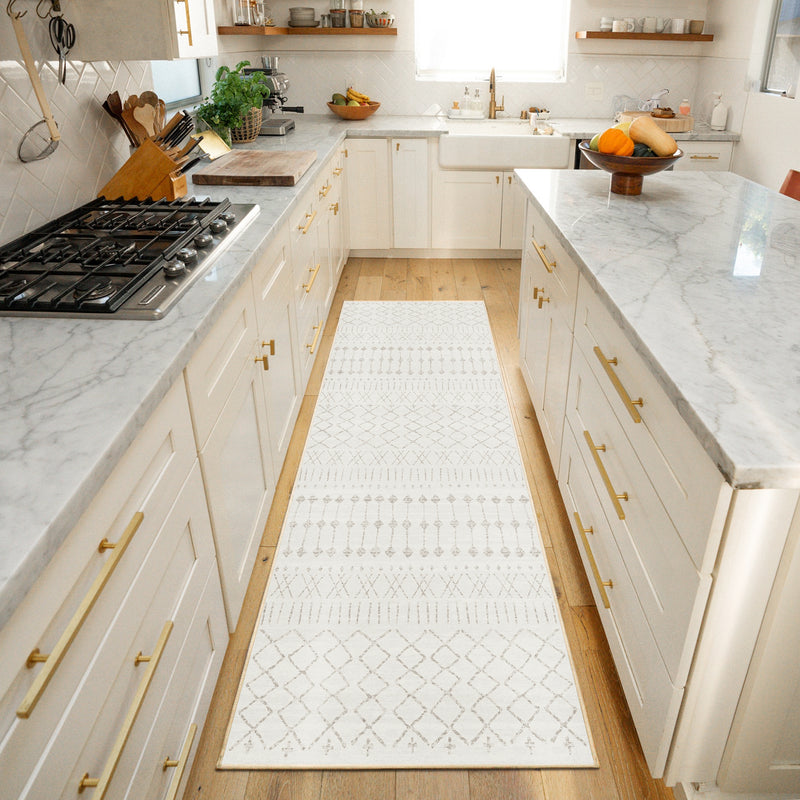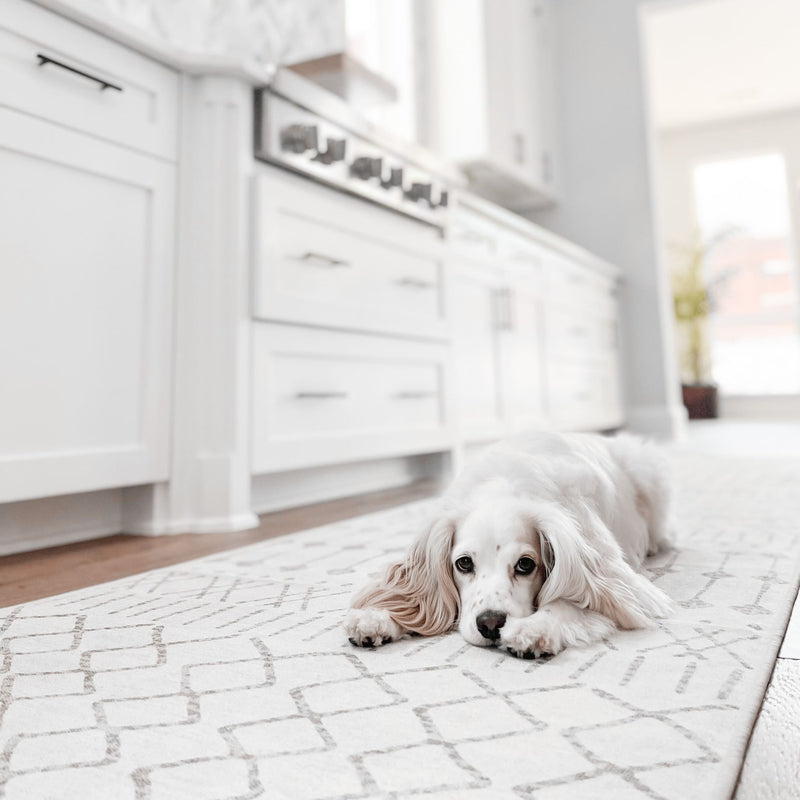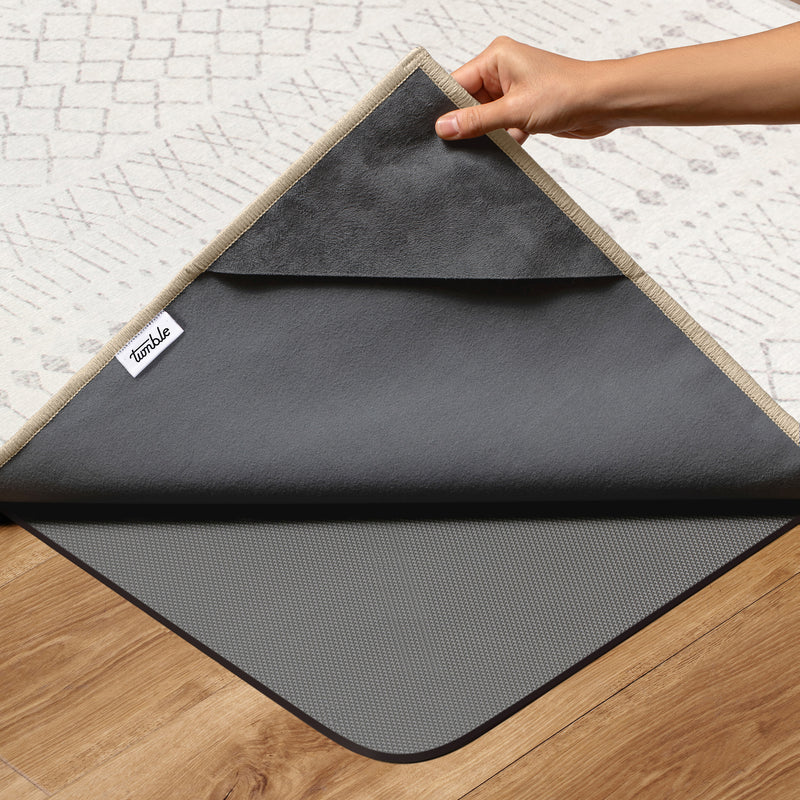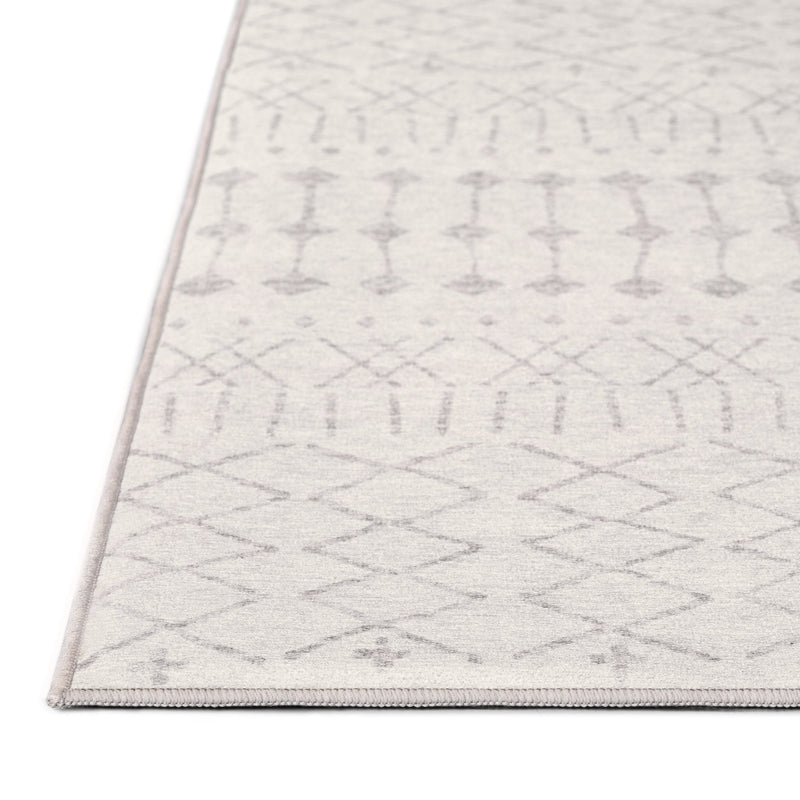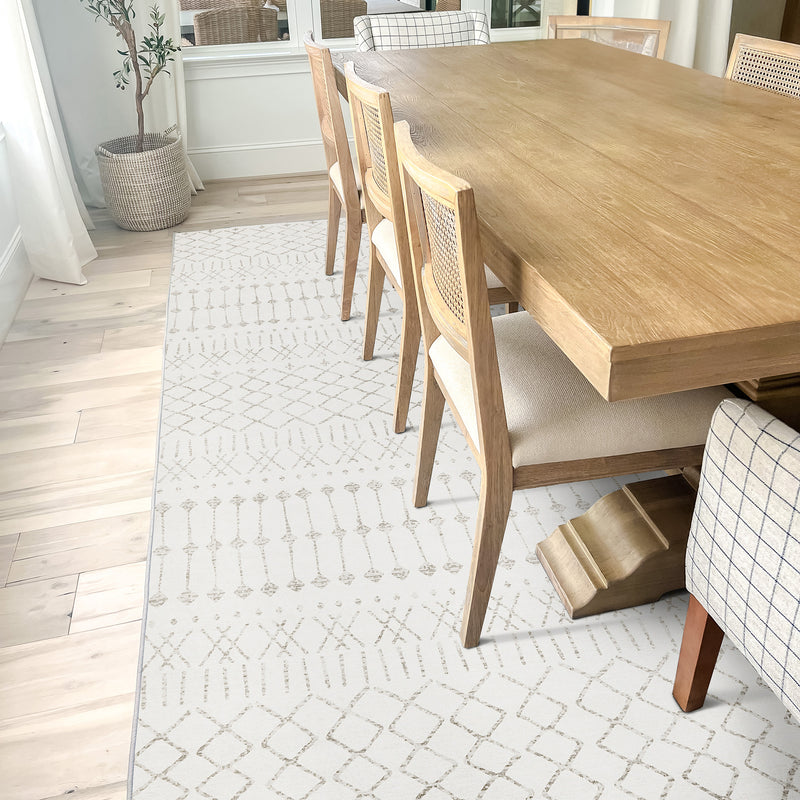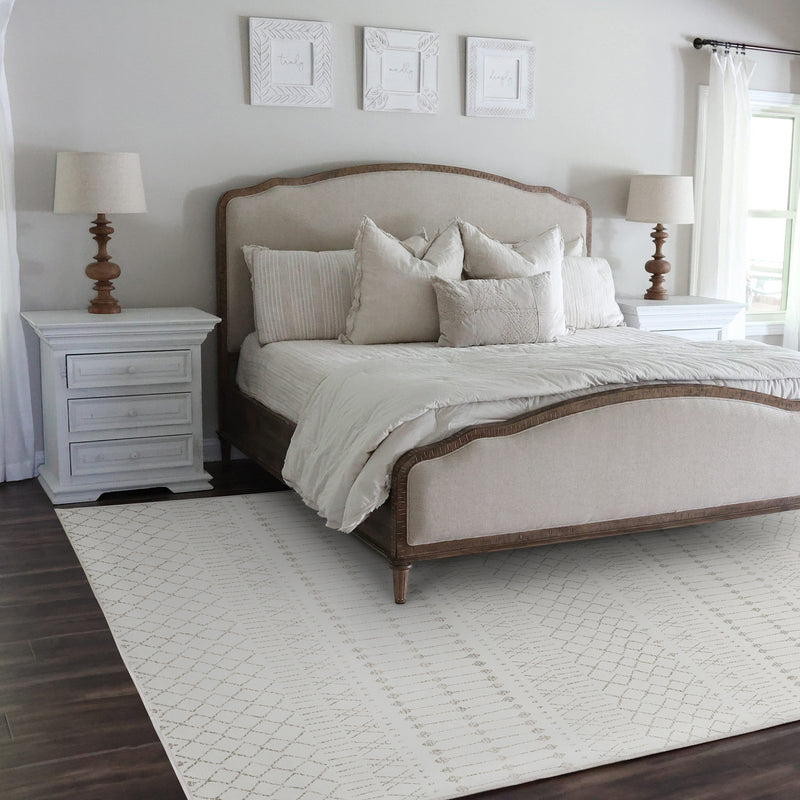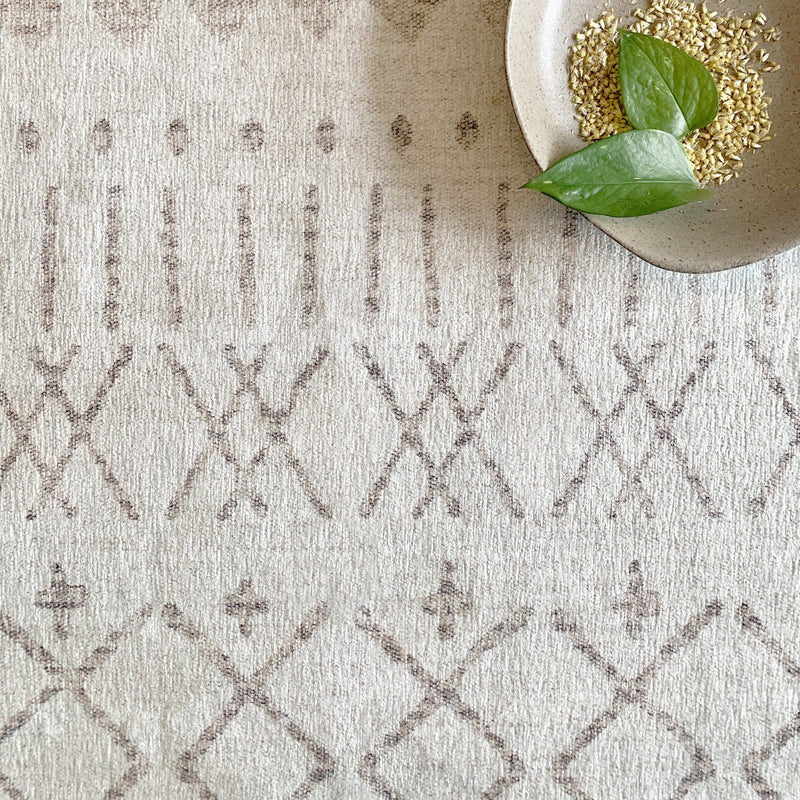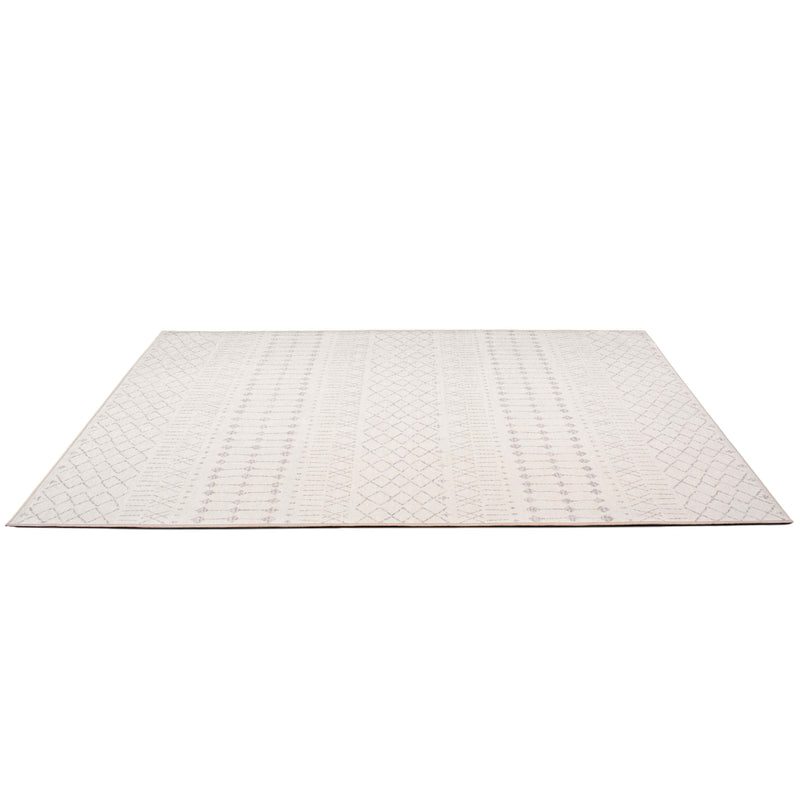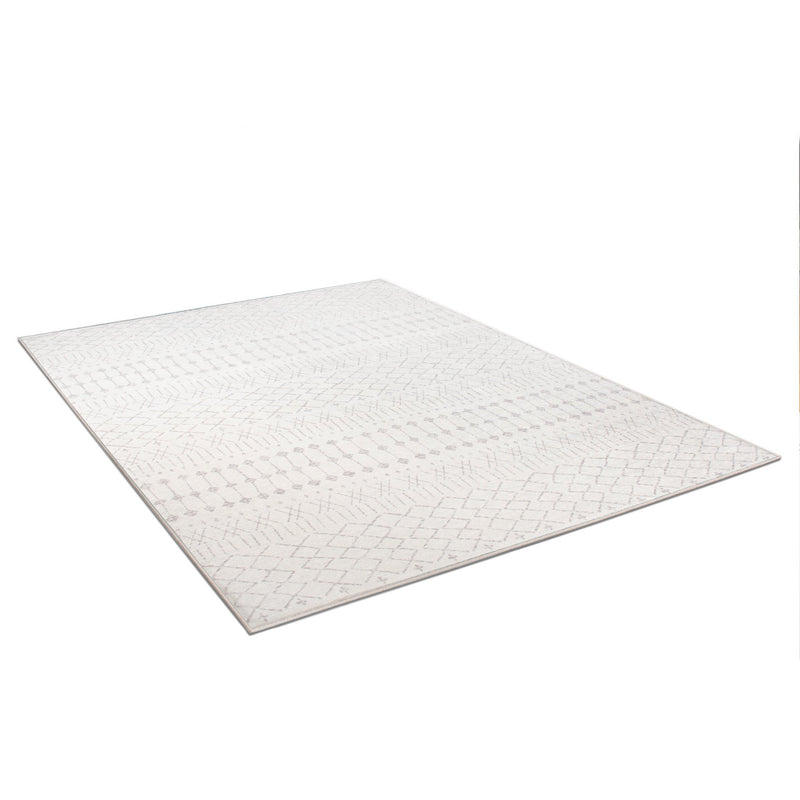 FAQs
All available sizes are shown on our website. We are always working on expanding our assortment to include new sizes. While we don't have visibility into the exact launch dates, you can check the website periodically. Please sign up for our newsletter at the bottom of this page to stay current on new design and size releases!
Yes! Tumble rugs do not use 'Velcro' or any other fastening materials to connect the rug to the rug pad. When desired, the rug can easily be removed from the pad, washed, and placed right back.
Our intention is to accurately depict the true color in all our online photos; however, some colors may slightly vary across different pictures. The product photos (on white background) will most accurately reflect the rug's true colors. The "View it in your room" (augmented reality) and Lifestyle photos (including Social Media) should not be used for assessing colors.
Yes, if you are an existing Tumble customer you can order additional rugs for use with your Tumble Rug Pad. In order to do so, please email us at [email protected] with your rug selection.
Our rugs are coated with a water-based solution that is commonly used in medical and outdoor clothing. This coating helps separate oils, stains, or liquids from the fabric, preventing any absorption.
We pride ourselves on our high standards and rigorous testing. Firstly, our rugs are OEKO-TEX certified! In addition, our rugs and pads are tested in accordance with US safety standards and California's Prop 65 at a CPSC (Consumer Product Safety Commission) approved, independently accredited testing laboratory. Our rugs and pads have been tested to meet or exceed the US safety standards for the following chemicals: PFCs (including PFOA and PFOS, which are found in waterproof coatings), VOCs, BPAs, common heavy metals such as Lead & Cadmium, Phthalates, Formaldehyde, Formamide, and Dichloromethane (found in other washable rugs).
The spillproof effect will begin to diminish after washing, however this will vary based on multiple factors (e.g., detergent, wash cycle, humidity etc.) The spillproof coating is meant to serve as a "first line of defense", however the rug can always be washed to remove spills and stains.
Yes, you can vacuum your Tumble on the lowest setting (without use of a beater brush). Avoid vacuuming the sewn edges of the rug.
We don't recommend using autonomous robot vacuums as they've been known to damage the rug's edges.
Still have questions? See our full FAQs.
Reviews
Total 5 star reviews: 474
Total 4 star reviews: 63
Total 3 star reviews: 11
Total 2 star reviews: 0
Total 1 star reviews: 4
97%
would recommend these products
Great product!!

I've had my rug for about 3 weeks now and love it. It's made of high quality material and I like the thick cushion pad underneath. I'm only deducting 1 star because the cushion pad underneath is about 2 inches shorter than rug itself (see photo) which leaves a bit of a unsightly ledge/shadow.

T

Tumble

3 months ago

Hi Cindy, thanks for your review! We're thrilled to hear that you're loving the quality and the thick cushion pad that comes with it!

Regarding the concern you've raised about the pad being slightly shorter than the rug itself, we appreciate your attention to detail. Rest assured, we intentionally designed the rug to be approximately 1 to 2 inches larger than the pad. This design choice accounts for the possibility of shrinkage that can occur after washing.

While the slight difference in size may create a bit of a ledge or shadow initially, it ensures that the rug maintains a snug and secure fit even after washing. If you have any more questions or if there's anything else we can assist you with, please email us at [email protected].

Better than Ruggable

Love this rug, so much better than Ruggable, no messy velcro to deal with that breaks down and leaves reside everywhere. Love the comfort pads underneath

Kimberly S.

Verified Buyer

Perfect for house with toddlers

Looks amazing, and was super easy to lay out with the foam pieces. It is soft, but definitely feels like it's been scotchguarded, and in a house of toddlers, that's, um, important. Will absolutely be ordering another! Also worth noting that I have a washable rug from Ruggable as well, and MUCH prefer the set up for this one - the foam is so much thicker and nicer than the mat ruggable provides.

Pretty!

Love the rug so far, I also own a competitor's version. The Tumble took a little longer to set up since you have to lay the tiles out (I have an 8x10) but laying the actual fabric down was quicker since it doesn't velcro to the mat. Make sure you know exactly where you want to place your rug, larger versions are hard to move with one person (the tiles come apart).

Jennifer W.

Verified Buyer

Great for kids and pets!

I love my tumble rug! The design is cute and colors are great, very neutral. I have 2 young kids and a dog. It repels stains/liquids surprisingly well and it's soft to play on. (Pictures are from the day it was delivered. The wrinkles flattened out after a week or two). I haven't tried washing it yet. I'm giving it 4 stars instead of 5 because you have to be careful not to touch the edges with the vacuum, otherwise they'll fray.

T

Tumble

1 year ago

Hi Jennifer, thanks for your review and we're so glad to hear that you're loving your Tumble!

We recently improved the yarn used in our rug's edges to make them more durable and less prone to fraying! If you're experiencing any specific issues, please shoot our team an email at [email protected] so we can assist you.
Reviews Loaded
Reviews Added
---
You May Also Like
Taos - Neutral
Canyon - Grey/Ivory