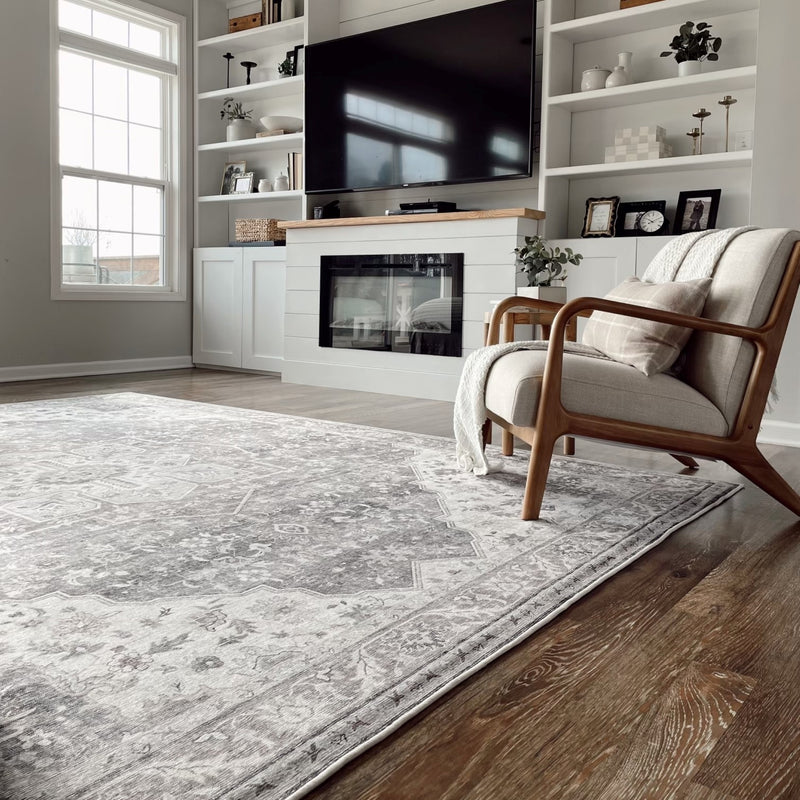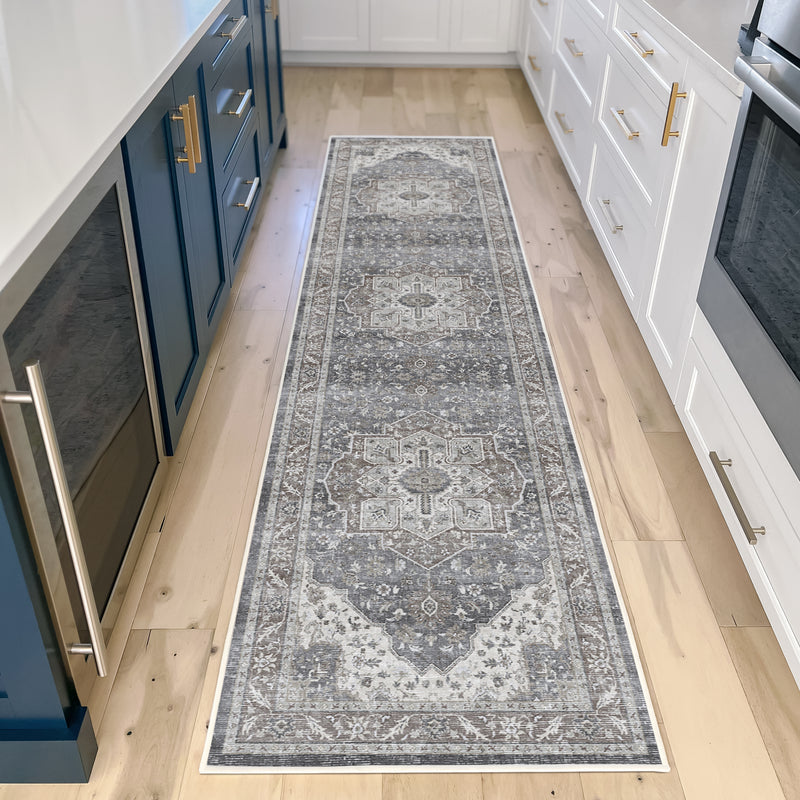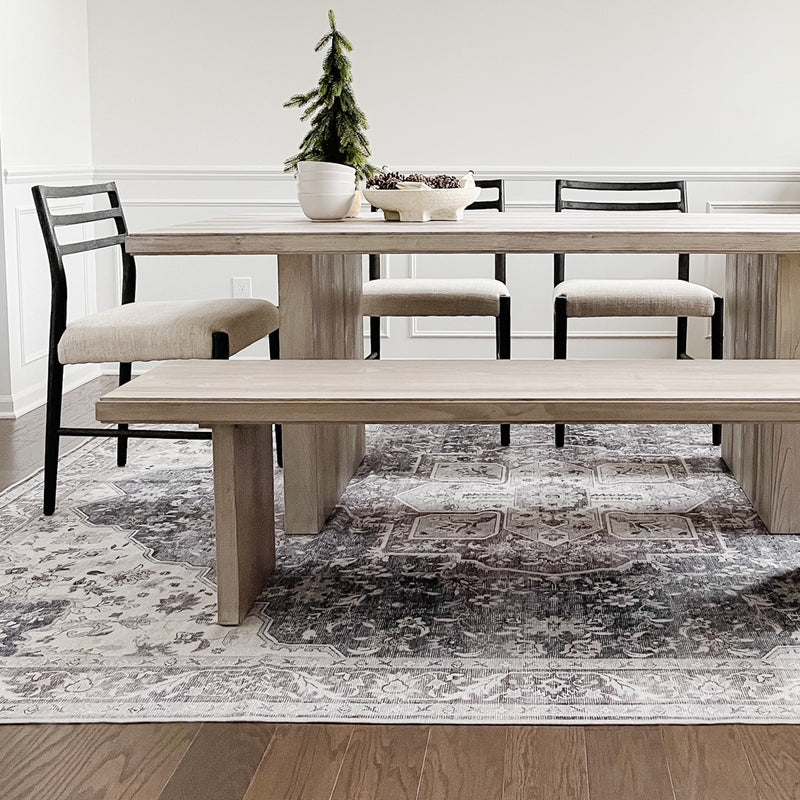 Amara - Ash/Natural
Best Seller
Click to scroll to reviews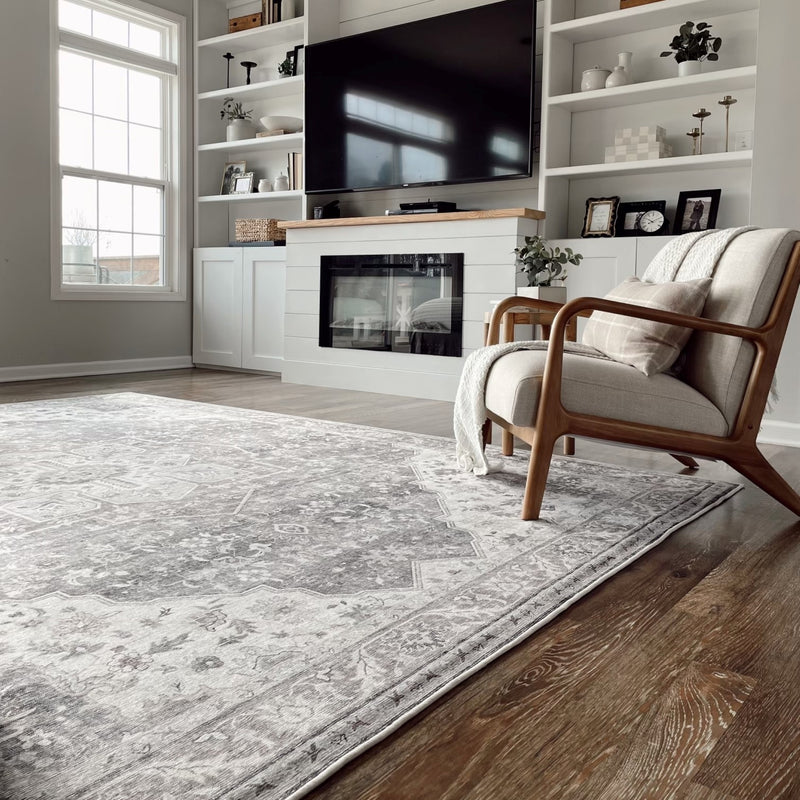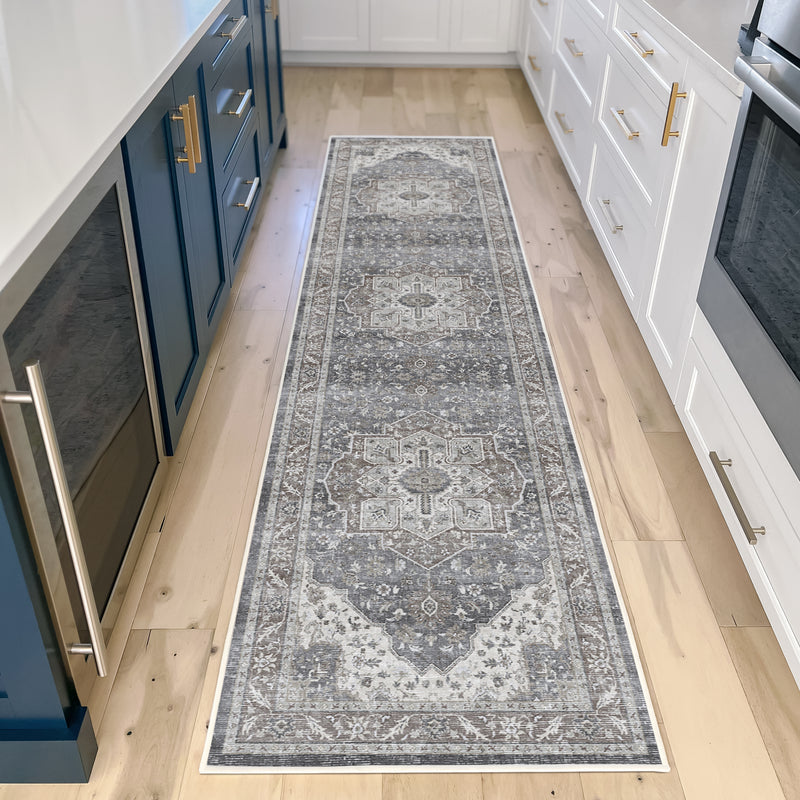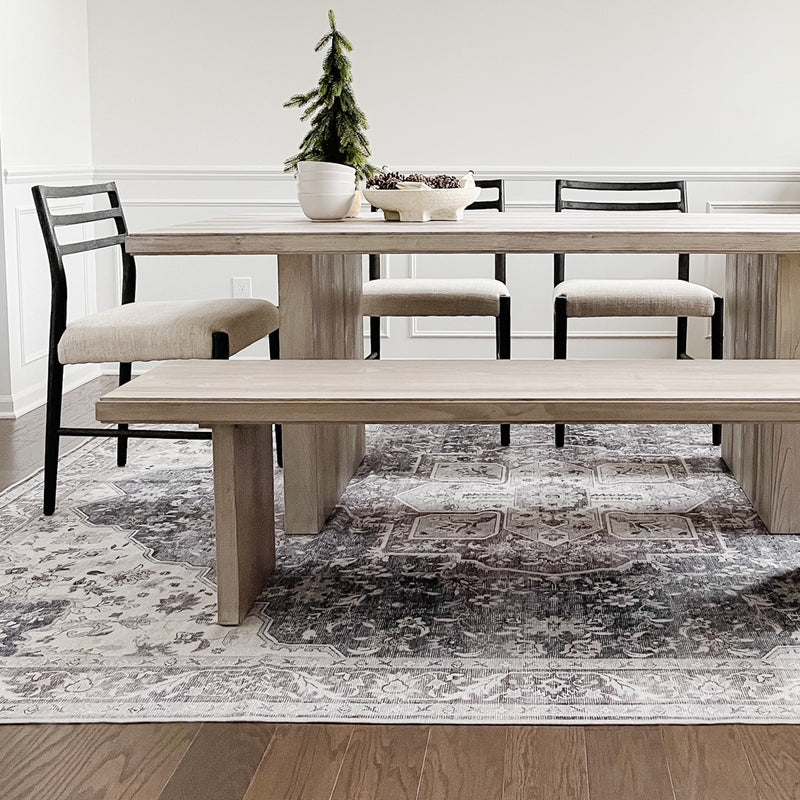 FAQs
All available sizes are shown on our website. We are always working on expanding our assortment to include new sizes. While we don't have visibility into the exact launch dates, you can check the website periodically. Please sign up for our newsletter at the bottom of this page to stay current on new design and size releases!
Yes! Tumble rugs do not use 'Velcro' or any other fastening materials to connect the rug to the rug pad. When desired, the rug can easily be removed from the pad, washed, and placed right back.
Our intention is to accurately depict the true color in all our online photos; however, some colors may slightly vary across different pictures. The product photos (on white background) will most accurately reflect the rug's true colors. The "View it in your room" (augmented reality) and Lifestyle photos (including Social Media) should not be used for assessing colors.
Yes, if you are an existing Tumble customer you can order additional rugs for use with your Tumble Rug Pad. In order to do so, please email us at [email protected] with your rug selection.
Our rugs are coated with a water-based solution that is commonly used in medical and outdoor clothing. This coating helps separate oils, stains, or liquids from the fabric, preventing any absorption.
We pride ourselves on our high standards and rigorous testing. Firstly, our rugs are OEKO-TEX certified! In addition, our rugs and pads are tested in accordance with US safety standards and California's Prop 65 at a CPSC (Consumer Product Safety Commission) approved, independently accredited testing laboratory. Our rugs and pads have been tested to meet or exceed the US safety standards for the following chemicals: PFCs (including PFOA and PFOS, which are found in waterproof coatings), VOCs, BPAs, common heavy metals such as Lead & Cadmium, Phthalates, Formaldehyde, Formamide, and Dichloromethane (found in other washable rugs).
The spillproof effect will begin to diminish after washing, however this will vary based on multiple factors (e.g., detergent, wash cycle, humidity etc.) The spillproof coating is meant to serve as a "first line of defense", however the rug can always be washed to remove spills and stains.
Yes, you can vacuum your Tumble on the lowest setting (without use of a beater brush). Avoid vacuuming the sewn edges of the rug.
We don't recommend using autonomous robot vacuums as they've been known to damage the rug's edges.
Still have questions? See our full FAQs.
Reviews
Total 5 star reviews: 1.3k
Total 4 star reviews: 112
Total 3 star reviews: 16
Total 2 star reviews: 3
Total 1 star reviews: 1
99%
would recommend these products
Holds up to dog pee!

I first bought a runner in this style/color for in our kitchen on top of our slate flooring about a year ago. I love how well it lays on the floor and the padding under is great for standing in front of the sink and stove. Then about a month ago I bought an 8x10 for our living room hardwood floor because one of our dogs kept peeing on our traditional rug. Well today one of them peed on the Tumble rug and OMG it just puddled up!! All I had to do was wipe it up with a paper towel, then I sprayed it with my Dawn/water mixture and wiped that up. It did not soak through to the back of the rug or rubber pad underneath at all! I am so relieved I didn't have to get out the shampooer and spend 15 minutes dealing with the mess. I love these rugs!!

I will mention that I have washed the runner about 5 times since I bought it (very easy to wash btw) and it gets a lot of foot traffic. Having the new rug in the house makes me realize how much the 1st rug has faded (see photo) but personally, I don't mind how it looks now. It's much lighter in color overall but doesn't look worn out if you don't compare the two (probably thanks to the already varied texture). I will probably buy more of these rugs in the future.

Love but faded

I love love love this rug. Doesn't move, easy to wash, soft on the bare feet. Only thing is it faded quite a bit after washing. Probably wouldn't have noticed but I have two of the same rugs next to each other and I only washed the one.

Dorothea C.

Verified Buyer

Love them!

These rugs are amazing. I was a faithful customer of Ruggable, but these are hands down much better! The pad is much more versatile and the corners stay in place! I love these rugs.

Natalia L.

Verified Buyer

Stylish and Simple

Im pleasantly surprised with the rug so far. It pops beautifully on my dark floors, and was very easy to lay out. I have two large dogs and I was impressed how the mat stayed out during their zoomies without the stick pads down yet. The threading survived the zoomies - can't wait to see how it holds up in the wash.

UJ

Ursula J G.

Verified Buyer

Very pleased with this rug

I had previously tried a competitor's washable rugs, and really didn't like the thin feel or the dips around the edge where the pad underneath was smaller. This Tumble rug is very different! Firstly, the thick pad makes it feel soft and plush. Very nice to walk on. The rug itself is silky and feels good on bare feet, not plasticky. The pad and rug fit nicely, with no wide margins, and it was easy to put together, and seems to stay in place well.

Why four stars versus five? Maybe it's unfair, but I don't absolutely love the pattern or color, and I wish Tumble had more options (the magic formula would be neutral warm colors, modern pattern, hides dirt!). On the plus side, the blush is not as pink as I feared it might be - it's a very nice neutral color that leans a little apricot, and goes well with my rusty fall decor. It looks very nice in my "modern farmhouse" room; it's just not super exciting to me personally. Definitely keeping it as a good standard option, and hopefully I'll find more Tumble rugs to love and alternate with in the future.
Reviews Loaded
Reviews Added
---
You May Also Like
Amara - Indigo/Beige
Amara - Blush/Grey